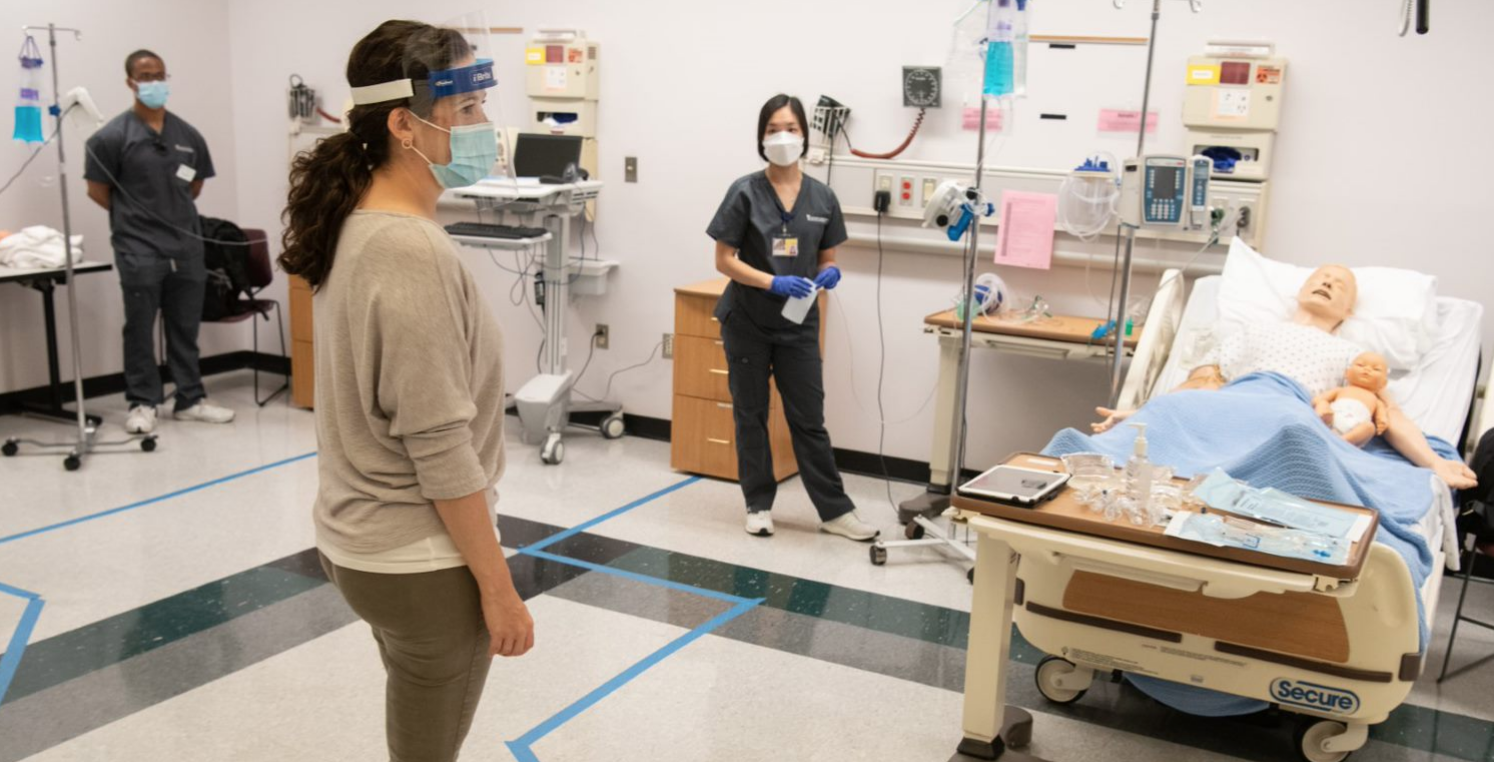 All graduating Bachelor of Science in Nursing students can exit as early as Nov. 30.
---
In response to the COVID-19 pandemic's widespread community transmission across the state and surging metrics across the country, Maryland Gov. Larry Hogan's request, and UMSON's assessment of students' readiness, the University of Maryland School of Nursing (UMSON) for the second time has approved an early exit for entry-into-nursing students who are scheduled to graduate on Dec. 17, 2020. In an effort to bolster the nursing workforce, students approved for an early exit can begin working as nursing graduates.
All graduating Bachelor of Science in Nursing (BSN) students will exit early, Nov. 30, provided successful completion of fall courses. Graduating entry-into-nursing Clinical Nurse Leader (CNL) master's students will be given the option to exit as early as Dec. 2. To be eligible for the early-exit option, CNL students must meet specific GPA and academic program requirements.