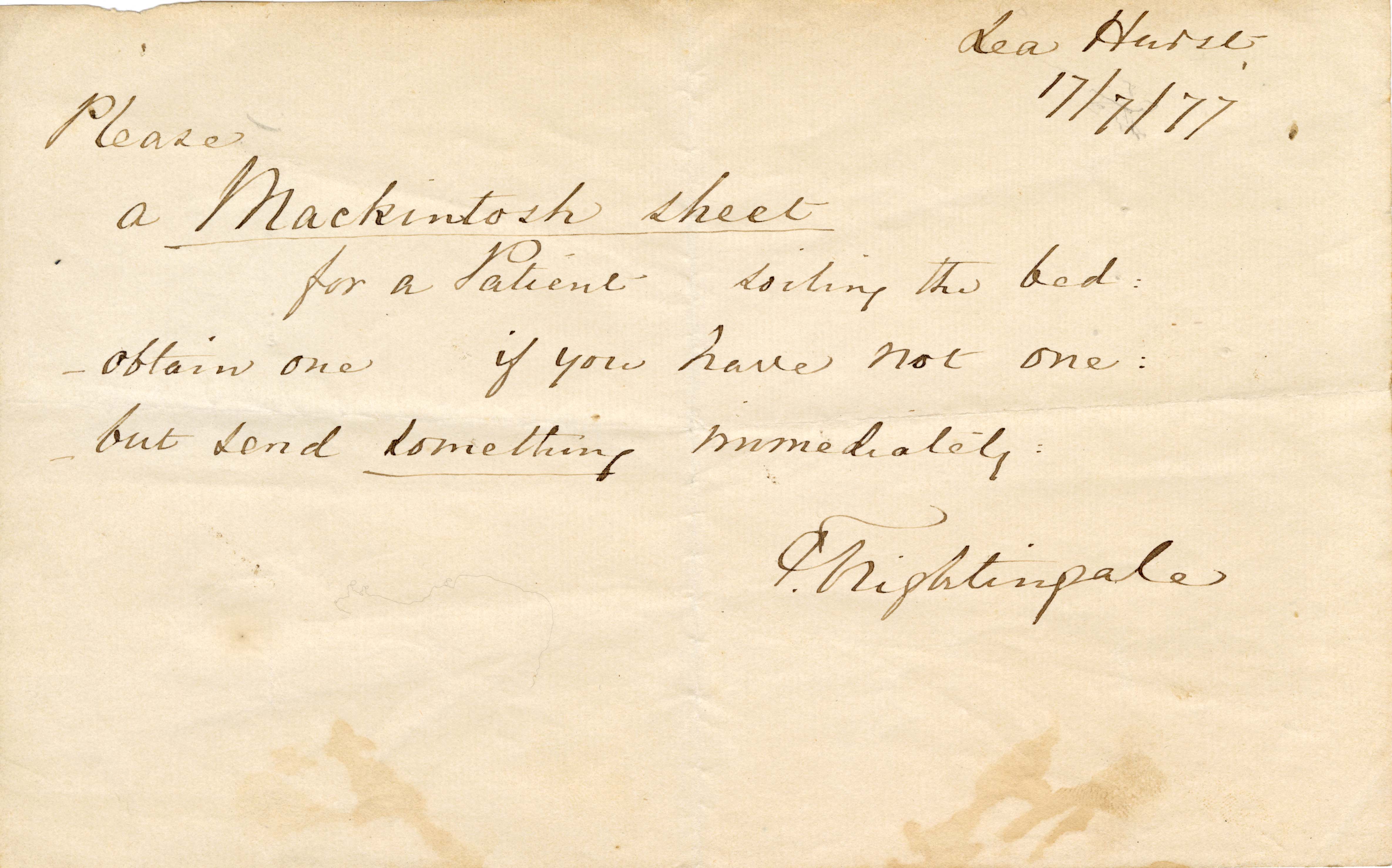 The Health Sciences and Human Services Library is highlighting its materials from the founder of modern nursing, Florence Nightingale.
---
In 1962, Dr. Florence M. Gipe, then dean of the School of Nursing, donated three notes written by Florence Nightingale to a Mr. Platt. It is believed Mr. Platt was a chemist or pharmacist who furnished Nightingale with supplies and medication at Lea Hurst, her family home in Derbyshire, England. The notes have been digitized and are available in the Health Sciences and Human Services Library's (HS/HSL) Digital Archive.
Nightingale founded the St. Thomas Hospital School of Nursing in London, which began formalized nursing education in England. Nightingale's pupil, Louisa Parsons, was hired as the first superintendent for the University of Maryland School of Nursing in 1889, one of the first nursing schools in the United States. Parsons introduced the nursing cap, the Flossie, which was once worn by University of Maryland graduates.
To learn more about UMB's School of Nursing, check out the Digital Archive, which includes yearbooks, academic catalogs, histories, and newsletters of the school, or stop by historical collections on the fifth floor of the HS/HSL.
And remember to thank a nurse this week!