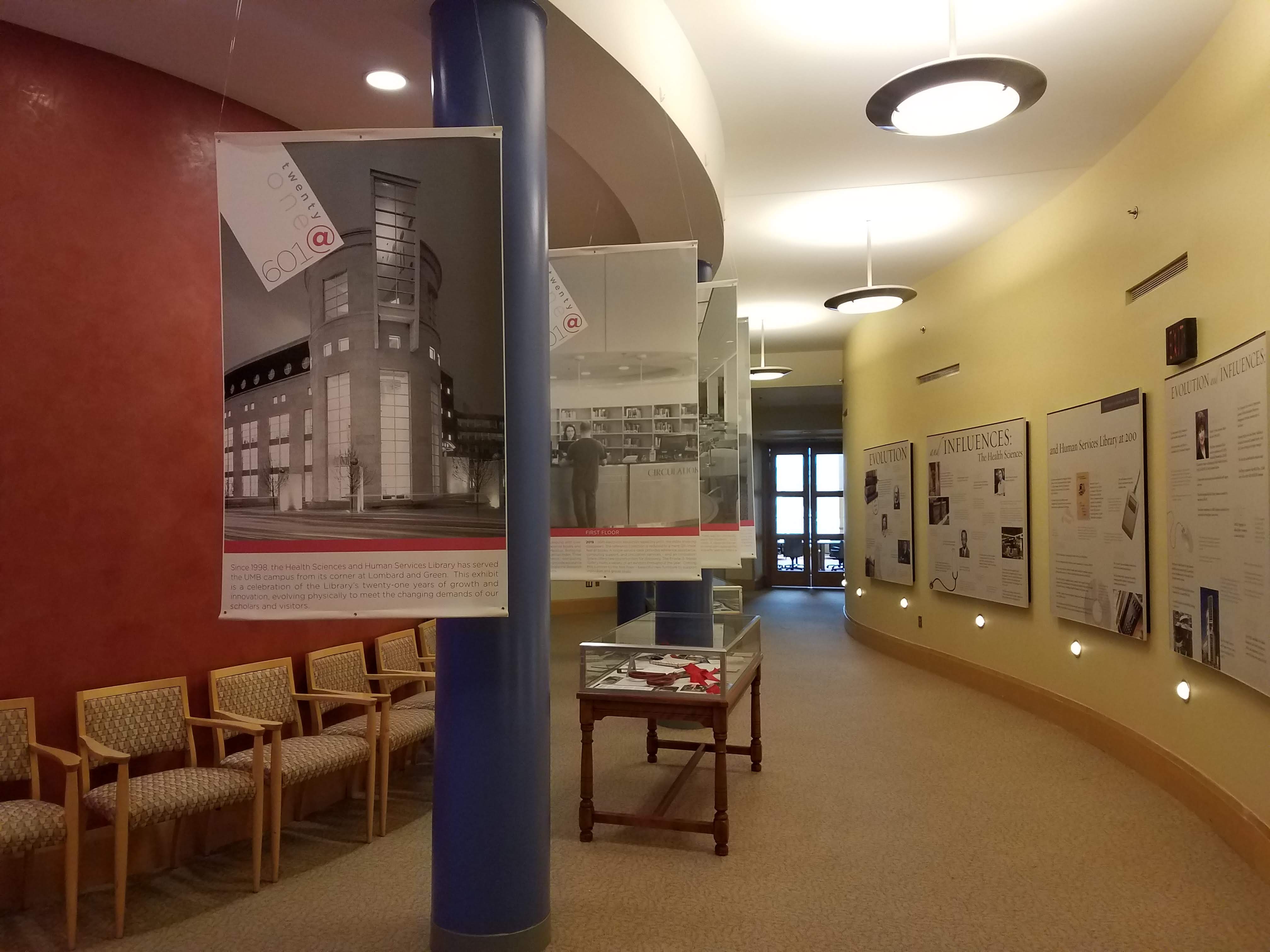 Fifth-floor exhibit highlights history of building that opened on April 3, 1998.
---
On April 3, 1998, the University of Maryland, Baltimore's (UMB) Health Sciences and Human Services Library opened its doors for the first time.
The new space featured 190,000 square feet over six floors, and a new exhibit on the fifth floor of the library celebrates the past 21 years at 601 W. Lombard Street.
Members of the UMB community are encouraged to stop by to learn about the planning, groundbreaking, and construction of the building as well as the opening celebrations and renovations over the past 21 years.
Can't make it by to see the physical exhibit? Check out our 21@601 building timeline at the link below.