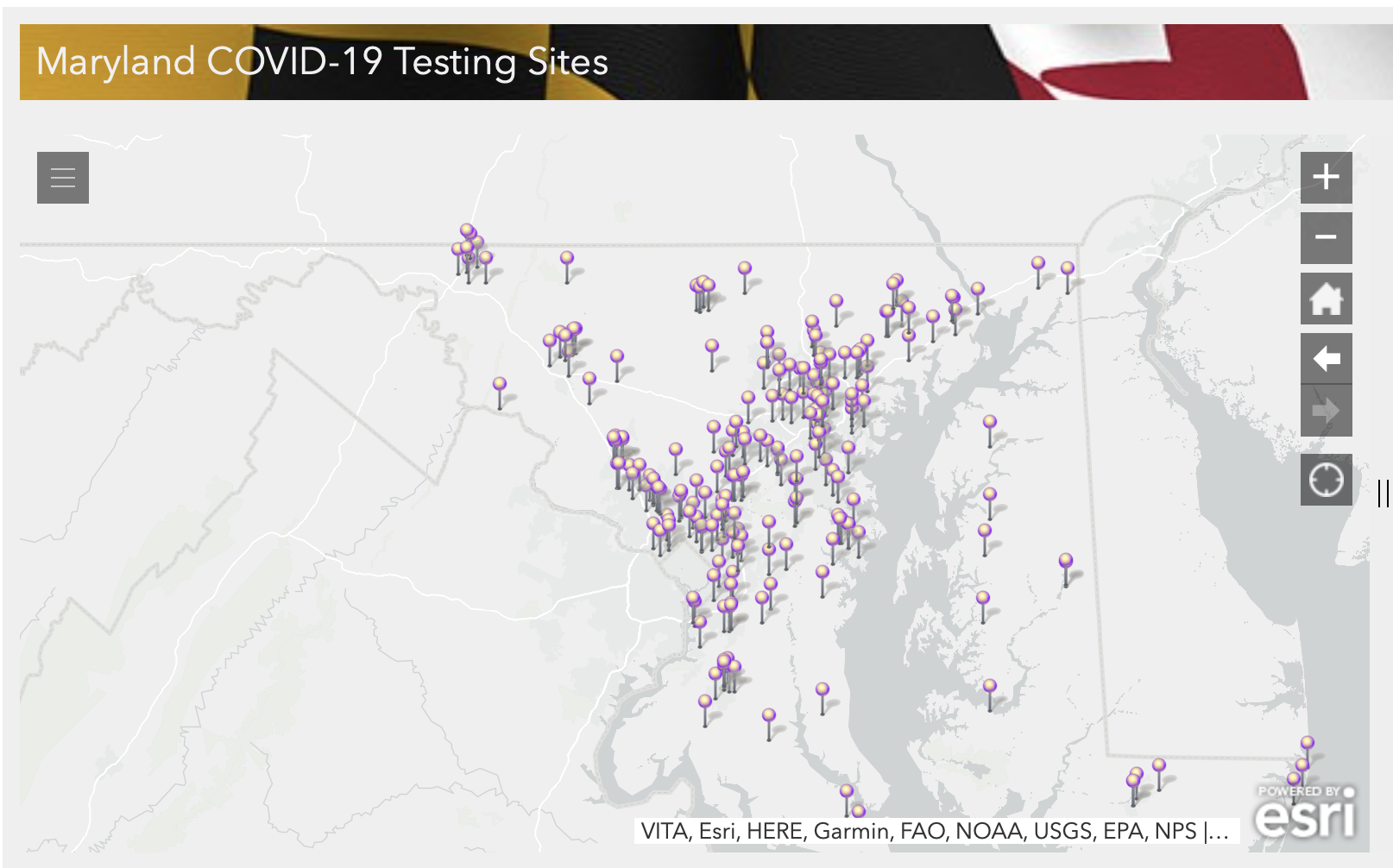 Arranging for a COVID-19 test can be as simple as calling your primary medical provider or using the state's testing site map.
---
After COVID-19 testing requirements were announced by the University System of Maryland (USM) this week, students, faculty, and staff are likely wondering where and how to schedule a test.
As Interim President Bruce E. Jarrell, MD, FACS, announced in a letter to the University of Maryland, Baltimore (UMB) community, UMB is in the process of developing specific guidance concerning testing requirements, but information on where to schedule a test is now available.
However, please do not send students and employees to the UMB COVID-19 Hotline solely for information or assistance with testing. The hotline is receiving a dramatically increased number of calls from students who are seeking help getting required tests. That may decrease access to services for students, employees, and others who are sick or were exposed.
Here are a few ways to schedule or find the location of COVID-19 testing sites:
The Maryland map of COVID-19 test sites is also embedded to view on the UMB Recovery website.