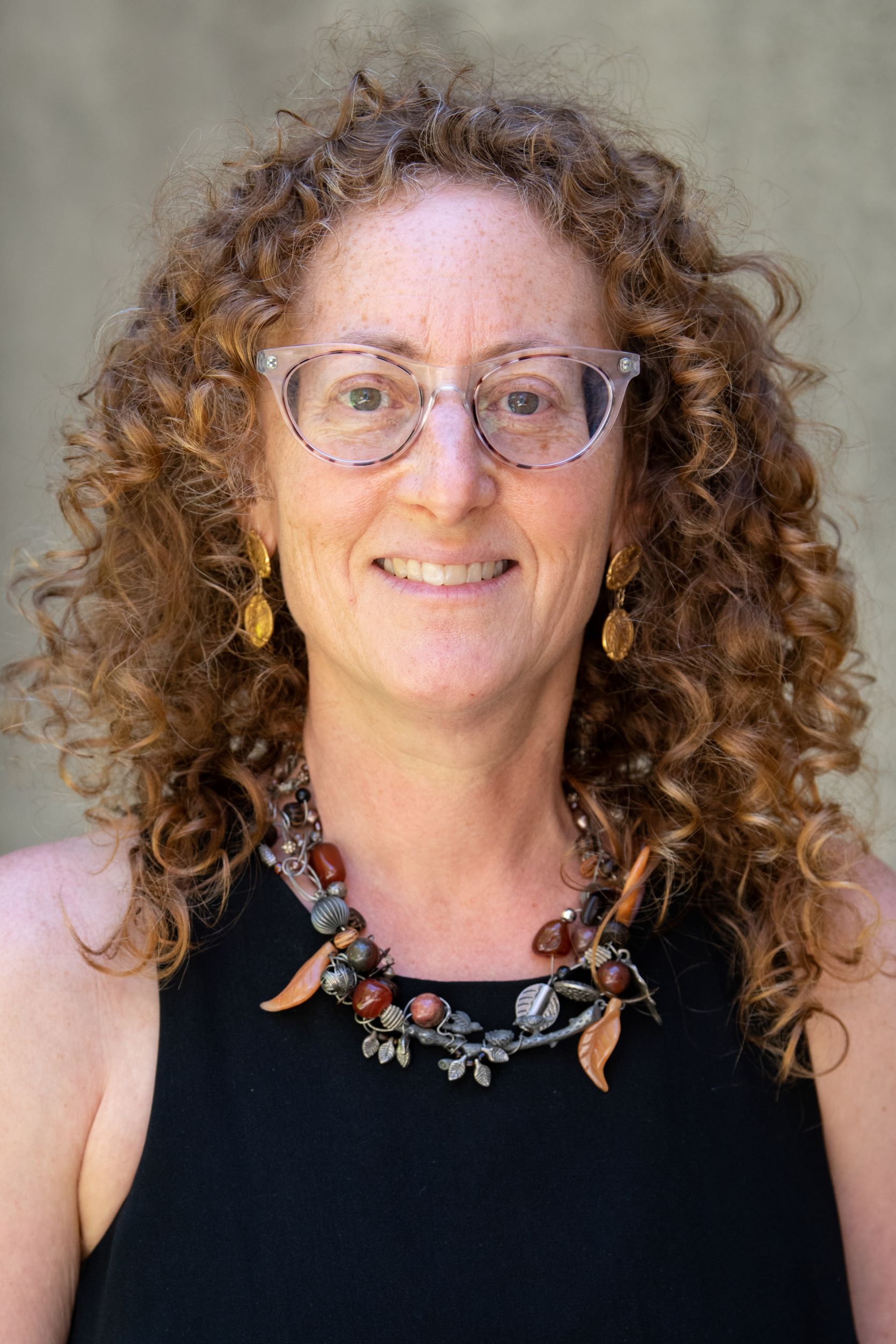 The Daniel Thursz Distinguished Professor of Social Justice works to identify and address community-identified criminal legal system concerns in new initiative.
---
This is the latest in a series from the University of Maryland, Baltimore's (UMB) Interprofessional Program for Academic Community Engagement (IPACE) highlighting one of their 2021-2022 fellows.
Corey Shdaimah, PhD, LLM, Daniel Thursz Distinguished Professor of Social Justice at the University of Maryland School of Social Work (UMSSW) and academic coordinator for the MSW/JD, is one of the 2021-2022 IPACE fellows. The fellowship program facilitates the skills and knowledge of UMB faculty, staff, and community leaders to advance community engagement through teaching, scholarly programs, community-focused research, or community-engaged practice.
As part of her fellowship, Shdaimah is creating a mechanism to identify and address community-identified criminal legal system concerns. Each fellow is tasked with completing a project that enhances community engagement at UMB. For her project, Shdaimah hopes to create an association and corresponding website that would serve as a resource for community organizations, highlight ongoing criminal legal system work at UMSSW and other schools in the greater Baltimore community, and facilitate new community partnerships. Shdaimah is working with UMSSW PhD student Nancy Franke, who serves as an inaugural fellow for this initiative.
This summer, Shdaimah established a working group and organized four two-hour sessions for faculty and staff to jumpstart this project. With the assistance of a facilitator, an anti-racist, anti-oppressive framework was used to identify key project goals and community partners. Since then, Shdaimah has conducted interviews with community partners to feature on the University's website.
These initial steps have helped Shdaimah expand her work to be more inclusive of other legal systems, rather than solely focusing on the criminal legal system. She has also expanded membership of her working group to include other faculty and staff working in the area of criminal justice. Shdaimah aims to launch the working group's website in the coming months and collaborate with new community partners.
To learn more about the IPACE Fellows Program, please visit https://www.umaryland.edu/ipace/fellows-program-in-community-engagement/.