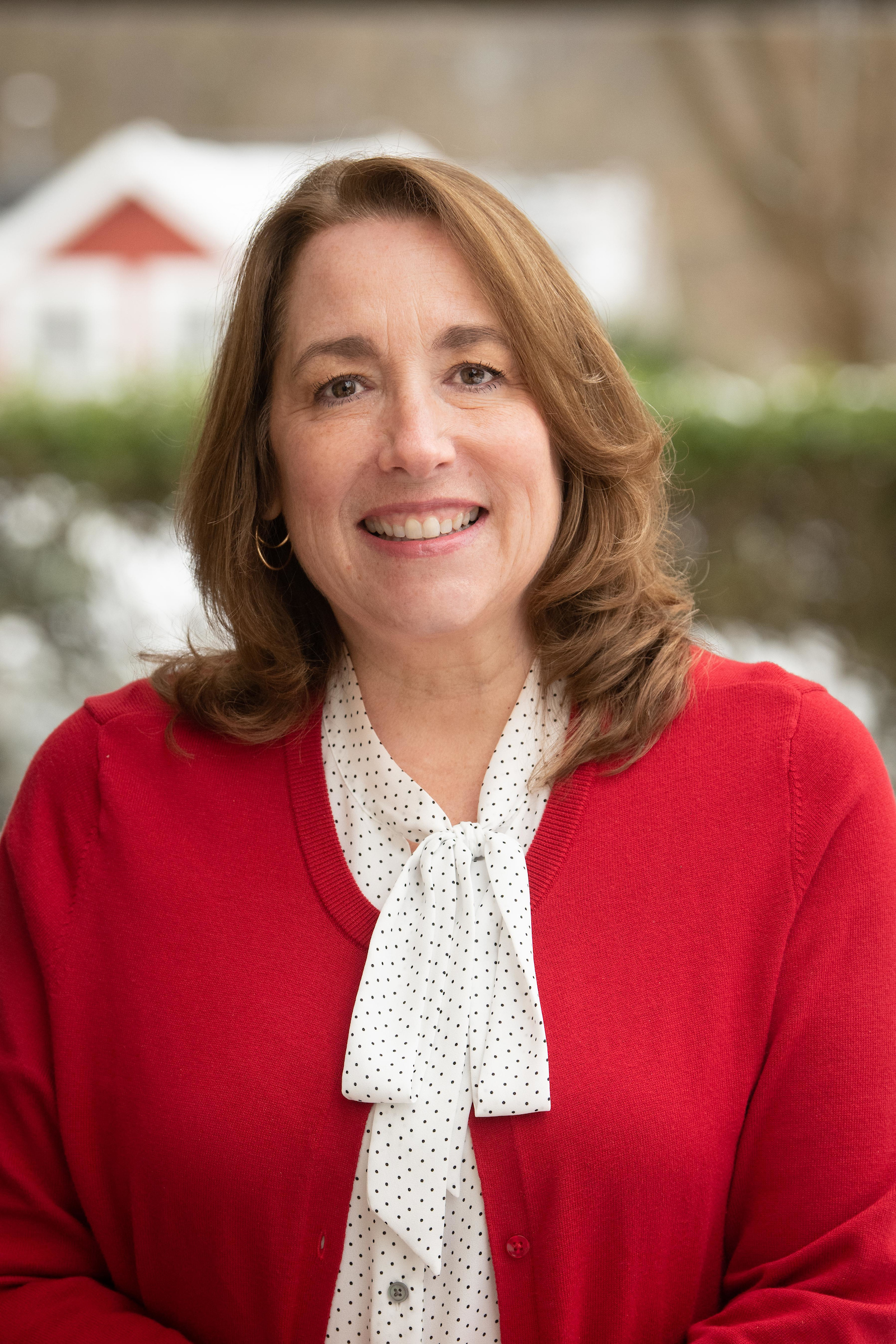 She is honored for her award-winning digital marketing campaign through U.S. Postal Service's Informed Delivery.
---
Lord & Taylor. AAA. Discovery Children's Museum. And the University of Maryland School of Medicine (UMSOM)?
On the surface, there wouldn't seem to be much linking those organizations to UMSOM, but they are all winners of the 2020 Next Generation Campaign Awards, given by the U.S. Postal Service to recognize engaging and interactive direct-mail campaigns. UMSOM received an Honorable Mention Grand Champion Award for its Spring 2019 General Grateful Patient Appeal Campaign, spearheaded by Irene Amoros, director of annual giving and special projects, Office of Development.
Amoros used the Postal Service's Informed Delivery, which emails photos of daily mail to those who sign up for the service, to further engage recipients of the school's fundraising appeals. In the UMSOM campaign, a link to the donation page was attached to the electronic piece of mail. More than 5 percent of recipients opened the digital appeal, far exceeding the normal 1 percent rate those types of campaigns generally garner.
For these efforts, Amoros was named the University of Maryland, Baltimore's (UMB) November Employee of the Month. She was surprised during a videoconference Dec. 11 with UMB President Bruce E. Jarrell, MD, FACS, and several members of her office during what she thought was a fundraising meeting. Jarrell praised Amoros' creativity on the Informed Delivery project.
"Irene has taken the direct-mail fundraising program from fledgling to thriving in just 10 years," her supervisor, Jennifer Fisher, MLA, executive director of development operations, Office of Development, wrote in nominating her for the honor.
"In Fiscal Year 2019, the annual giving program produced more than 100 fundraising appeals, with varied outreach methods, and referred over 250 prospects to our major gifts team. Irene has made annual giving an integral part of the UMSOM Office of Development and is always looking for creative ways to go above and beyond."
Amoros works with the more than 40 units at UMSOM to solicit donations, often working with her office's major gift officers, who are embedded in the different departments. Last year, her office reached out to more than 250,000 potential donors through annual giving appeals.
Telling the stories of patients and others is a large focus of her job.
"The School of Medicine has a lot of different constituencies, so we're constantly changing the type of writing that we do," she said. "For the grateful patients campaigns, we feature patients' stories, write letters after interviewing them, prepare lists, and send them out."
Amoros described a campaign she has been working on for the Steve Kreseski Victory Fund for Lung Healing Research, in memory of Steve Kreseski, who had been chief of staff for former Gov. Robert L. Ehrlich Jr. and died in 2015 of pulmonary fibrosis. This month, the fund started by his family and friends reached its goal of raising $100,000.
"This is just wonderful, what it will mean for that program during a time when COVID-19 is so significant, because COVID-19 is affecting the lungs," she said. "Campaigns like this are important to bring to us because we will find ways to work with them. They're excited and want to keep going because they know that it's helping people."
Mary Pooton, assistant dean for development, Office of Development, called Amoros a "superstar."
"She's a team member with our major gift officers and helps us develop relationships with our annual giving donors," Pooton said. "I have the utmost respect for all that she does."
Amoros said she loves her job because "annual giving works both sides of my brain. I've always been someone who likes to dive into spreadsheets, but annual giving allowed me to find my creative side. And I really love being able to be creative. I value that so much along with being geeky with my spreadsheets."
Fisher praised Amoros for being budget-conscious in her efforts.
"Irene is passionate about raising funds and is always looking for ways to get the most out of our budget. She is devoted to finding new and creative ways to market UMSOM. Irene eagerly shares ideas and opportunities with our campus colleagues, because she is dedicated to doing her part to ensure that UMB continues to thrive," Fisher said.
Amoros, who has been teleworking, says that the pandemic forced her to "pivot."
"We've been busier than ever. We've had to pivot everything that we do, and we had to do it early on because people were looking to the health care industry for information," she said, describing how she and her office helped UMSOM Dean E. Albert Reece, MD, PhD, MBA, get messaging out to donors and alumni in the spring. UMSOM's Center for Vaccine Development and Global Health has been working on COVID-19 vaccine trials as well as treatments.
"It's impressive how many faculty members were on target right away. Their rigorous training, continuous learning, and outstanding research prepared them for this unprecedented moment in time — to be able to help others in such a big way," Amoros said. "And so we had to honor that with messaging that could communicate the urgency and significance of what they're doing."
Amoros, who as Employee of the Month will receive a plaque, a letter of commendation, and an extra $250 in her next paycheck, said she is honored to win the award.
"I love my job. I love working on this campus. I have a sense of pride working for this school," she said.
She praised her office, including Fisher, Pooton, and Pamela V. Lambert, senior director of development, who all joined her on the call. She also thanked Reece as well as her colleague Roxana Hadadi, associate director, annual giving and special gifts, calling her "a big part of my story."
"Annual giving touches everything," Amoros said. "My work could not go on without input from so many people in our office."