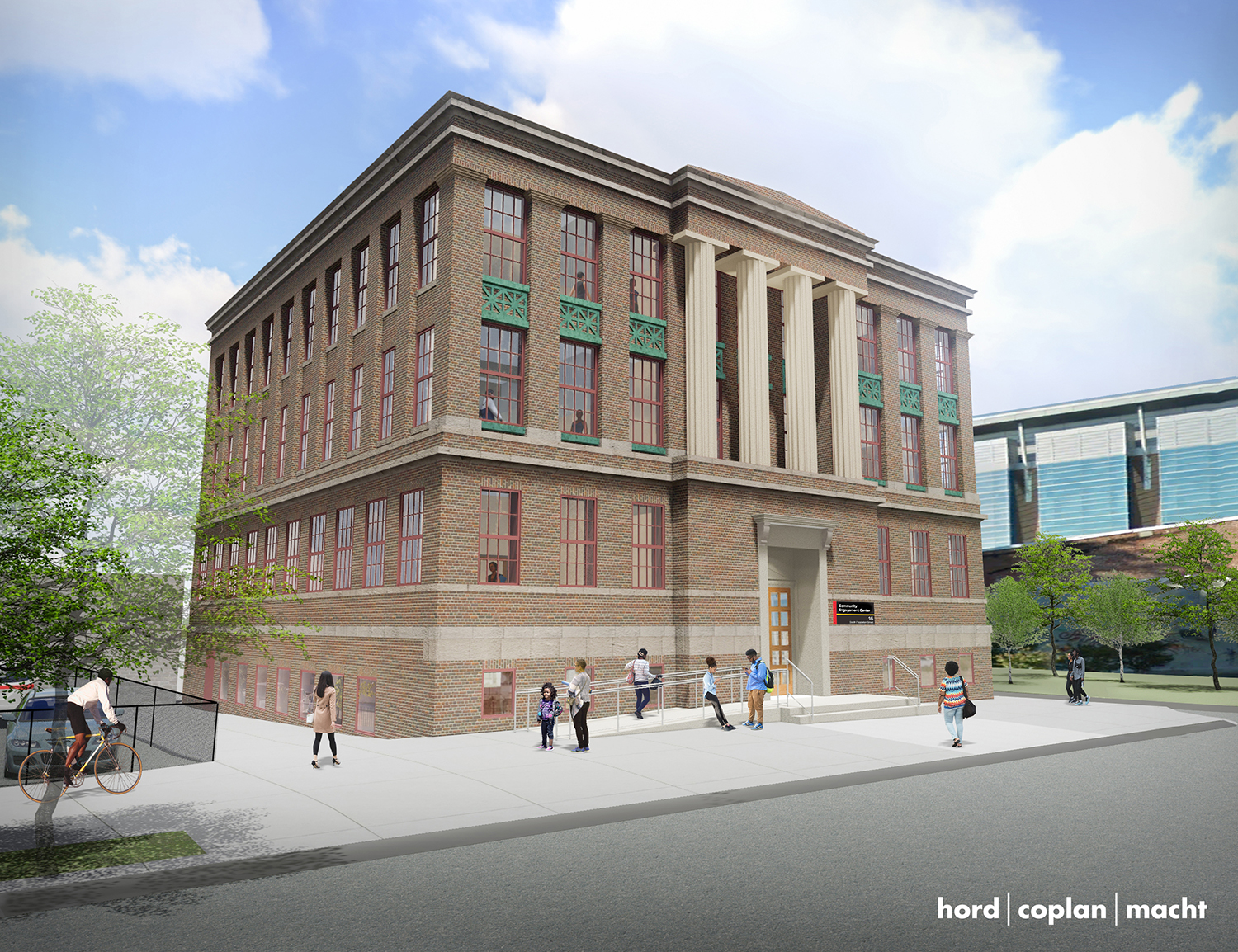 Ravens legend and UMB Foundation board member will attend Oct. 24 ceremony celebrating expanded Community Engagement Center.
---
Please join Ravens Hall of Famer Ray Lewis and other members of the UMB Foundation board for the groundbreaking ceremony of the expanded UMB Community Engagement Center (CEC) on Thursday, Oct. 24, at 9:30 a.m.
The new CEC, a renovated 20,000-square-foot historic building at 16 S. Poppleton St., will be nearly seven times the size of the current CEC. Upon completion in 2020, it will serve as the cornerstone of the University of Maryland, Baltimore's (UMB) Community Campus and allow the University to offer expanded free programming for its community neighbors, including workforce services, fresh produce markets, health and fitness classes, and our UMB Police Athletic/Activities League for local elementary and middle school children.
In its first four years, the CEC, located immediately west of the UMB campus in the BioPark, has attracted more than 35,000 visits from neighbors of all ages who engage with the offered health, employment, legal, educational, and social services.
In addition to the Ravens' No. 52, the groundbreaking will be attended by city officials, politicians, and members of the business community. UMB faculty, students, and staff are urged to attend. Light refreshments will be served after the program. Please RSVP by Oct. 16 to community@umaryland.edu.
Easy walking distance from UMB campus. In case of inclement weather, the event will be held at the Grid, 875 Hollins St.