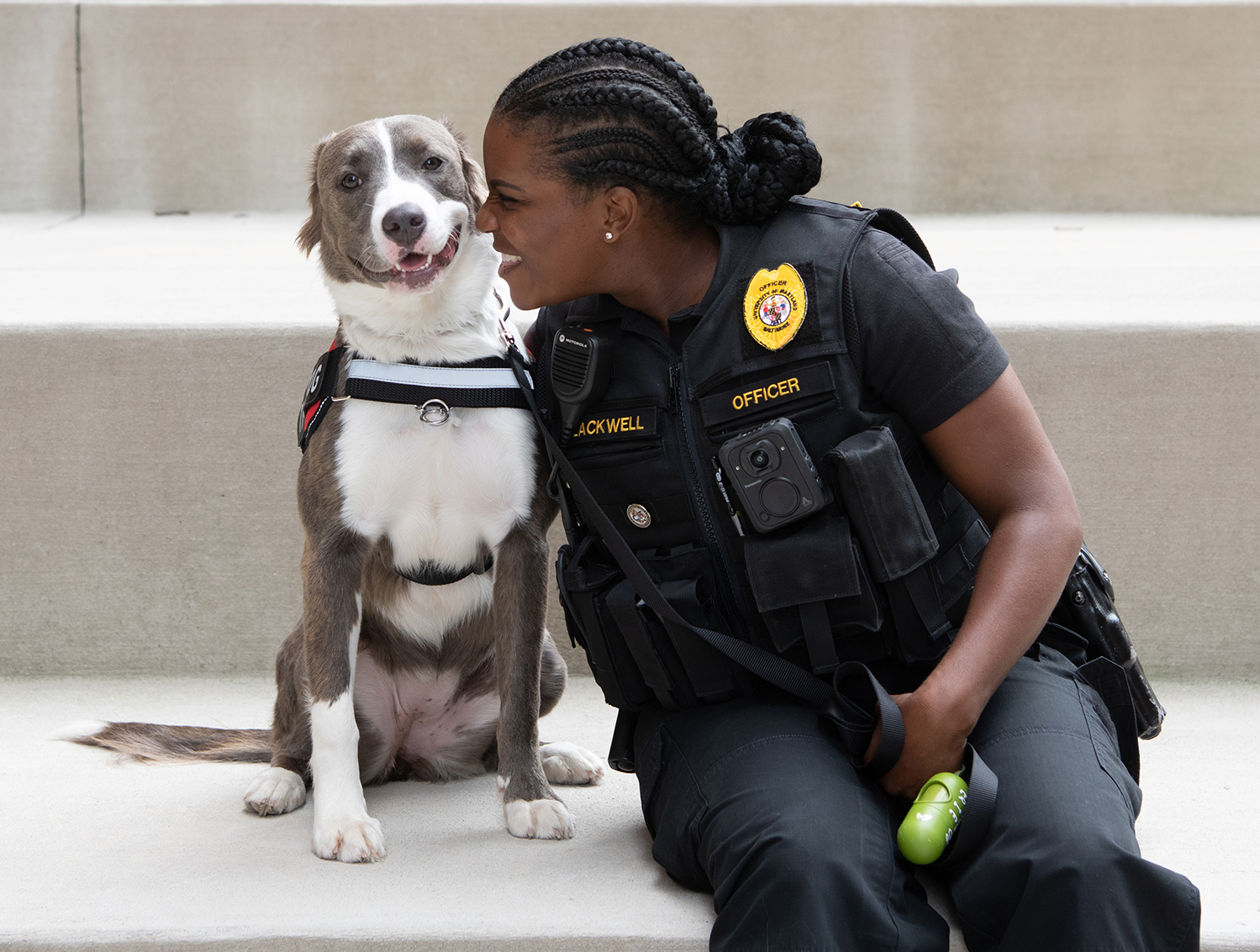 UMBPD becomes the third university police department in the nation with a comfort dog program.
---
The UMB Police Department (UMBPD) is proud to welcome its new four-legged recruit, Lexi, to the team.
You'll likely see the department's first resident comfort dog around campus soon, as UMBPD joins only two other university police departments in the nation with a K-9 comfort dog program.
Comfort dogs are trained to provide stress relief and affection to people dealing with anxiety, depression, trauma, or mental illness.
Pfc. Kelli Blackwell, Lexi's trained handler, says, "Community relationships are so very important when it comes to policing, and I believe that this program will benefit both the campus community and the West Baltimore community in which we serve."
The dog's name, which is a nod to Lexington Street, was chosen in an online survey, beating out Gabby, Zoey, and Khloe among female name options.
To learn more about the comfort dog program, visit the link below.