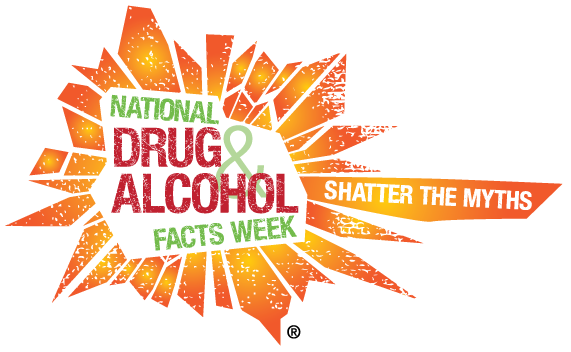 The Wellness Hub ran UMB's first Drug and Alcohol Facts Week in January. In April, UMB will host a conference on prevention, treatment, and alternatives to opioid use.
---
In January 2020, the Wellness Hub at the University of Maryland, Baltimore (UMB) held its first National Drug and Alcohol Facts Week, a health observance week created by the National Institute on Drug Abuse designed to "shatter the myths" regarding drug and alcohol use. UMB students, staff, and faculty participated in different events throughout the week discussing alcohol and drug use and common misconceptions and problems seen in the graduate school population.
The Drug and Alcohol Facts Week Events were as follows:
Smoking 21 Policy
How to Write a Criminal History on a Lice

nse

or Employment Application

Assisting Students with Mental Health Crisis

Understanding Alcohol Use Disorder (AUD)

Naloxone Training

Myths and Facts of Marijuana, CBD, and Edibles
Leo Altidor, a counselor from The Haven at College in College Park, Md., hosted "Understanding Alcohol Use Disorder (AUD)." This event focused on alcohol use, particularly in college students, and how students can better understand their own drinking habits. Although drinking alcohol is a social norm in the United States, many people have different false perceptions about alcohol and its effects.
Here are some misconceptions Altidor highlighted:
"If I stop drinking, I will immediately begin to sober up."

Even when you stop drinking, your blood-alcohol content will continue to rise. It can take 24 to 48 hours to return to normal levels.

"Men who are bigger and are older have a higher-than-average tolerance."

Weight, gender, and age do not predict your tolerance to alcohol and should not be a predictor of how much you decide to drink. In fact, having a higher alcohol tolerance does not mean that drinking is any safer for you than someone else. Tolerance should not be a factor when deciding how much to drink.

"Alcohol is alcohol, so it doesn't matter what kind I drink throughout the night."

When you mix different types of alcohol, it is harder to assess your level of intoxication. Sticking with one type of alcohol can help you better judge how much you've had to drink.



In addition to busting myths, various tools and resources were provided to attendees, including the AUDIT-C screening questionnaire. Overall, the event emphasized the importance of making informed decisions when using alcohol and that students know the facts about its effects.
Special thanks to all people and organizations involved in National Drug and Alcohol Facts Week, including Altidor, Students Promoting Awareness, UMB School of Medicine CHAT (Community Health and Addictions Team), the Student Counseling Center, UMB Scholars for Recovery, and the Maryland Department of Health's Center for Harm Reduction Services.
Over 100 attendees participated in the week of events, and five people who attended two or more events received a Wellness Hub tote.
UMB will be hosting a Treating the Addiction Epidemic: Prevention, Treatment, and Alternatives to Opioid Use conference on Friday, April 17, from 7:30 a.m. to 5 p.m., and the event is free to attend. The students of UMB and Johns Hopkins University will present a one-day symposium for students, physicians, and allied health professionals on the prevention and treatment of addiction. The goal of the conference is to provide attendees with a focus on solving gaps in addiction training across health professions and specialties.
Events include workshops on opioid prescribing practices, substance use in adolescents and marginalized populations, addiction and the criminal justice system, tele-medicine and mobile treatments, training health care professionals to provide care for patients living with substance use disorders, and more.
The conference will feature keynote speaker Yasmin Hurd, PhD, the director of the Addiction Institute at Mount Sinai and the Ward-Coleman Chair of Translational Neuroscience. Hurd has been featured in TIME magazine, the New York Daily News, and CNN for her work. Her research uses translational approaches to examine the interplay of risk factors for addiction disorders like genetics and developmental exposure to drugs of abuse to innovate and advance treatment and interventions.
For more information, visit https://www.umaryland.edu/wellness/new-addiction-conference-2020/