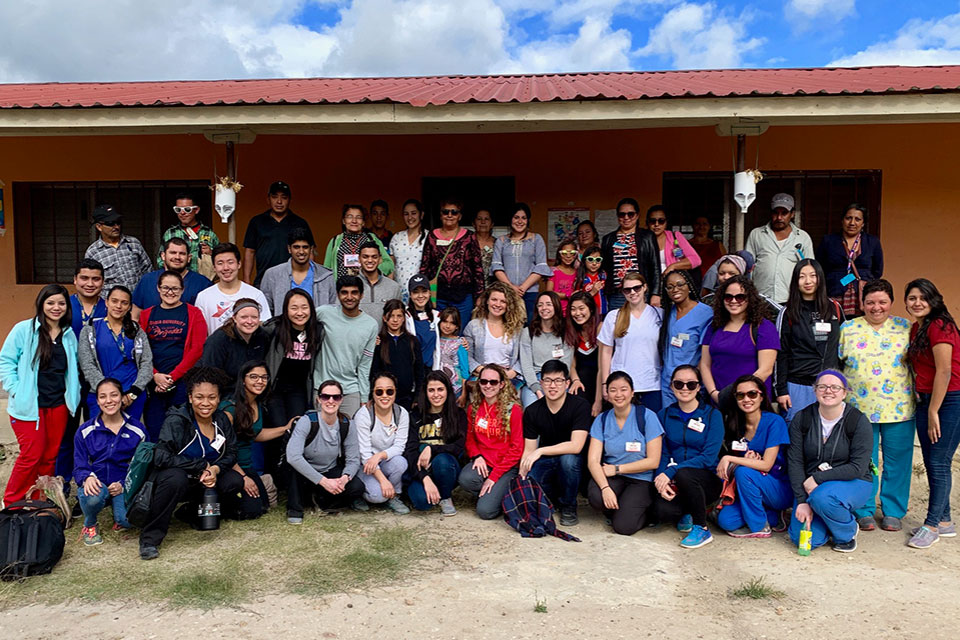 Trip to Honduras offers two student pharmacists the opportunity to broaden their horizons and connect with patients and health care professionals from diverse backgrounds.
---
Global Medical Brigades is an international organization that provides students around the world with opportunities to visit rural areas in developing countries, where they volunteer to help address the health care needs that exist in those communities. The University of Maryland, Baltimore's (UMB) Global Medical Brigades chapter offers a volunteer opportunity for which students from across all of the schools on campus can apply to participate. This year, a team of 17 students from UMB and nine students from Brown University set out to help tackle some of the health care challenges faced by patients living in Honduras.
Here, two School of Pharmacy students who participated in the January trip share their perspectives.