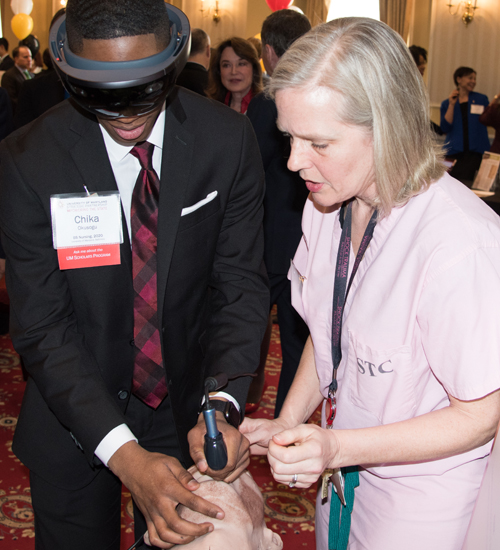 Annual event celebrates the University of Maryland Strategic Partnership: MPowering the State.
---
University of Maryland School of Nursing student Chika Okusogu, a UM Scholar, shared with expo visitors his excitement about working with associate professor Luana Colloca, MD, PhD, MS, in what's become known as the "Colloca Lab," as she explores the role of placebos in pain management.
"While we may have this perception that it (opioid addiction) is an issue of morals or character, it really is an issue of we don't understand how pain works as well as we should," Okusogu said. "Pain is a universal experience that is incredibly subjective. For some reason, even though each and every one of us in this room will feel pain at some point in our lives, we tolerate it differently.