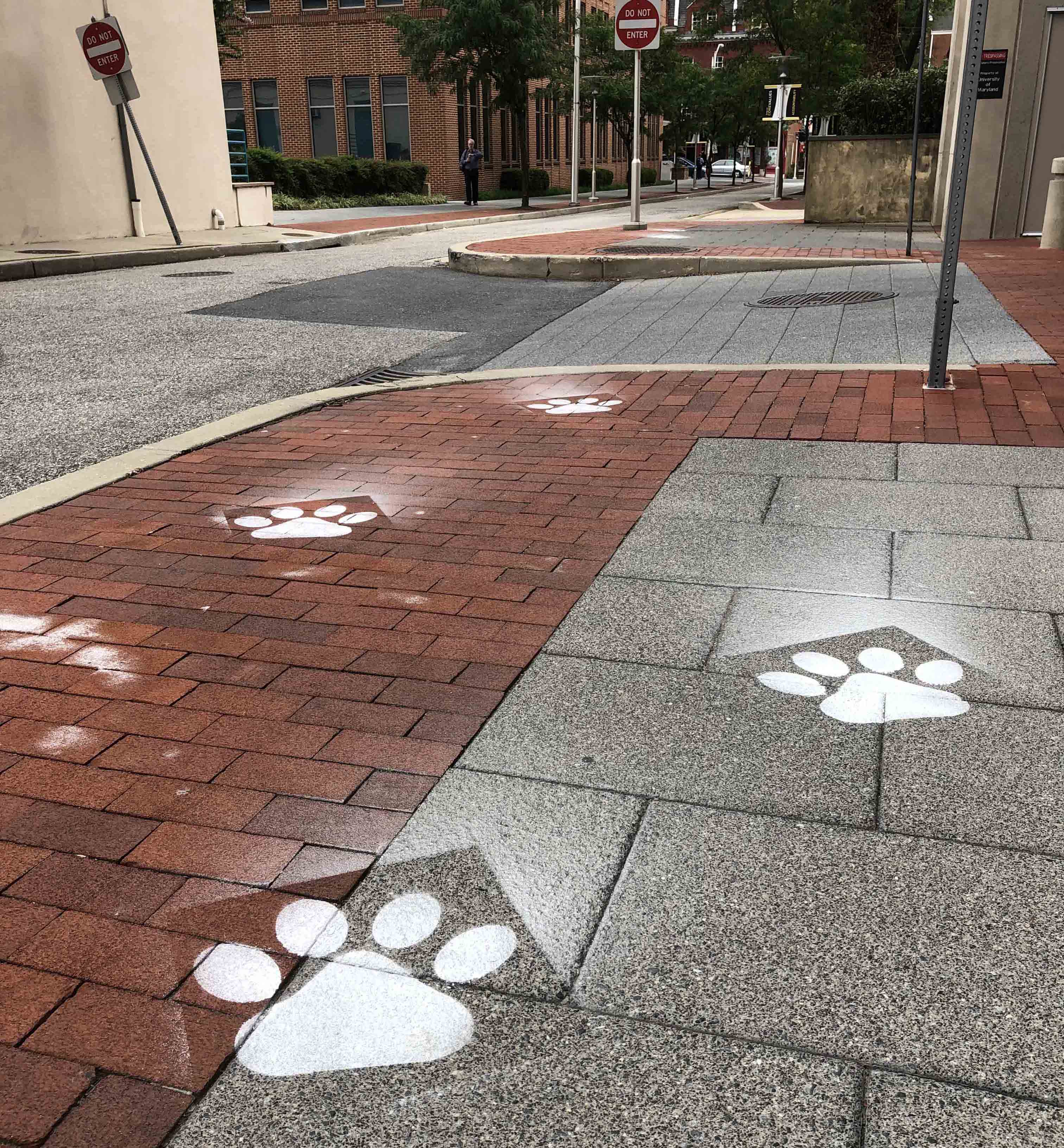 Those paw prints you saw around the UMB campus late last week led to the University's annual Fall Fest celebration, where K-9 comfort dog Lexi was a hit.
---
On Friday, Sept. 6, the questions swirled around the UMB campus:
Are they bear paws? Dog paws? Cat paws? Do we have a mascot?
If you are still wondering about the paw prints found all over campus (as shown in the accompanying photo), they subtly led to the School of Nursing lawn, where UMB's annual Fall Fest was held.
UMB K-9 comfort dog Lexi — whose name derives from "Lexington Street" and was picked in a vote of the UMB community — spent the day meeting students, faculty, and staff while she sniffed, played with her ball, and enjoyed lots of petting hands.
Read about Fall Fest at the UMB News link below.