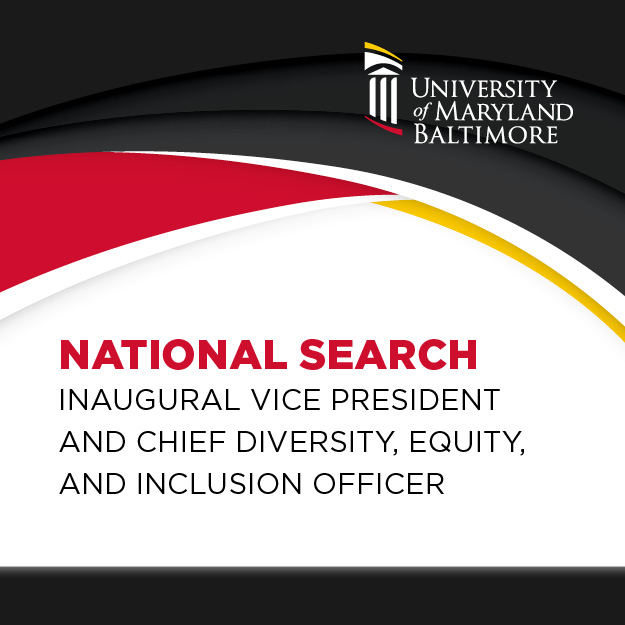 During the initial phase of recruitment, the UMB community – faculty, staff, students, and recent alumni – can participate in a survey to provide feedback that will help develop the position profile.
---
A national search to hire the inaugural vice president and chief diversity, equity, and inclusion officer (CDEIO) for the University of Maryland, Baltimore has commenced.
As mentioned in UMB President Bruce Jarrell's July 2020 announcement to the University community, the CDEIO will be an advisor, leader, and catalyst for institutional change focused on diversity, equity, and inclusion (DEI) at the institutional level, and will help UMB continue to advance DEI.
The hyperlink below will allow for direct access to the survey, which will be open for responses from Sept. 28 through Oct. 9. All survey responses will be confidential.
www.research.net/r/UMB_VP_ChiefDiversityEquityandInclusionOfficer
The search committee co-chairs, Jane Kirschling, PhD, RN, FAAN, dean of the School of Nursing, and Dawn Rhodes, MBA, chief business and finance officer and vice president of administration and finance, value the responses of those who take the time to provide their input.