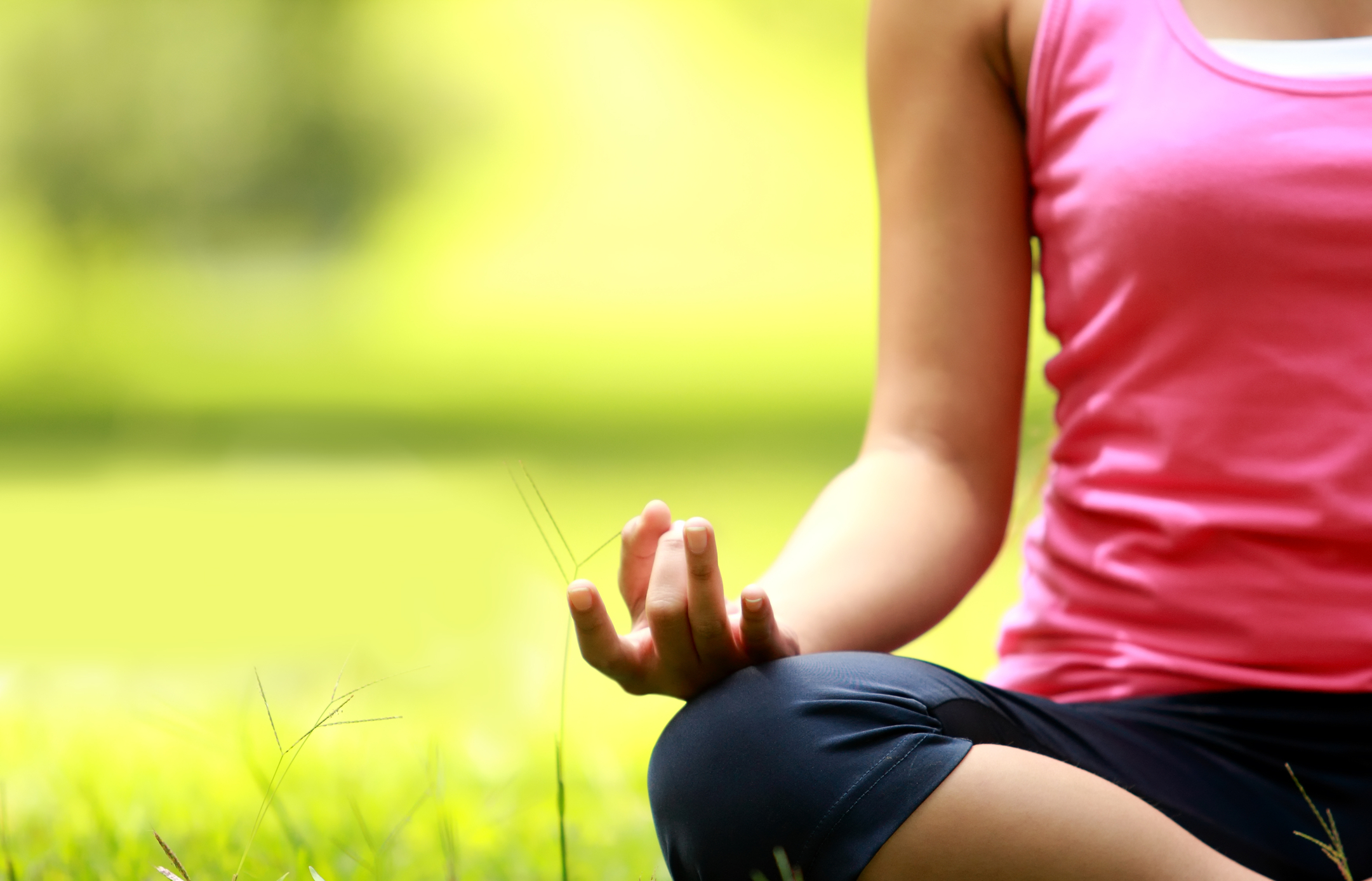 Life coaching, mindfulness counseling, yoga therapy, seated massages, and more — all available right here at UMB.
---
Life can be hard. We don't need to tell you about all of the things you have on your plate, all your deadlines, all your responsibilities. We will, however, help support you on your journey to succeeding in all you need to do. Whether it be life coaching, short-term counseling, mindfulness counseling, private yoga therapy and yoga nidra sessions, reiki treatments or seated massage sessions, the Center for Integrative Medicine (CIM), part of the University of Maryland School of Medicine, is here to support you!
Life coaching and short-term counseling will help you set smart goals or just figure out how to handle some things that you are dealing with right now. Mindfulness counseling gives you the tools to be present and focus on the here and now rather than all the millions of things you have to do, so that you can get everything done with a calm, peaceful mindset. These sessions are about 50 minutes long and will give you guidance on the path to not just survive, but thrive!
Yoga therapy is the application of poses, meditation and breath, and other yogic modalities to address an individual's goals. The practice is customized for the client by a certified yoga therapist and is perfect for anyone who wishes to support their wellness or manage stress, anxiety, or a chronic medical condition. All practices can be modified based on the client's capabilities. The practice offered at CIM is 50 minutes long and no experience or flexibility is required.
Yoga Nidra is a guided meditation practice that provides the deep relaxation that leaves you refreshed like you just had a full, good night's sleep. No special clothing required.
Reiki is a form of energy work that can be hands-on or totally touch-free. Working with the energy that flows around and through the body at all times, the reiki practitioner helps to create balance. Reiki treatments are very relaxing and can be 15, 30, or 50minutes long. You stay fully clothed and can either sit or lie down. Most people feel refreshed and relaxed, but not sleepy, after a session.
Sitting too much at the computer can wreak havoc on your back, shoulders, and neck. Seated massages can untie all those knots and help you find a renewed sense of well-being. Since they are 10, 15, or 20 minutes long, most people feel refueled or rested rather than groggy, so getting back to work is no problem. Seated massages are done fully clothed in a special chair with the focus on your back, shoulders, neck, and arms.
Everyone and their family members are eligible for services — this includes staff, faculty, patients, nurses, physicians, etc. All sessions are by appointment only and will be conveniently on campus at the East Hall Building, next to Davidge Hall (520 W. Lombard St.). All sessions are fee-for-service, cash only. Call us at 410-706-6188 or email CIMInfo@som.umaryland.edu for pricing, availability, and other questions.
We look forward to working with you soon!