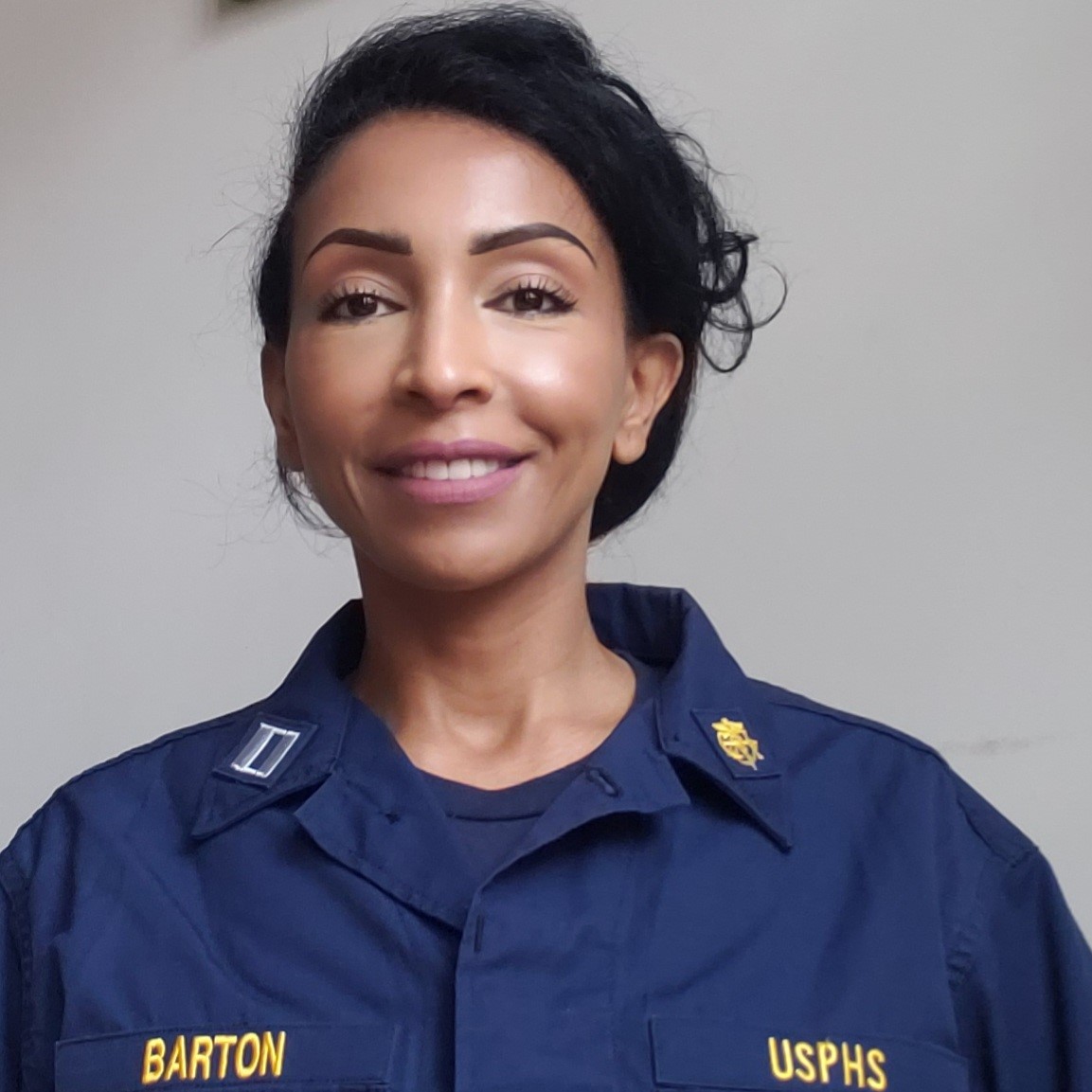 Lt. Iman Barton, BSN '13, a 2020 MS graduate, was part of a U.S. Public Health Service team that provided rapid and effective care and support to coronavirus patients.
---
At the request of the state of Michigan, the U.S. Department of Health and Human Services deployed a team of U.S. Public Health Service officers to augment the state and local medical capacity. I was a part of this specialized team, which provided rapid and effective clinical, health care, scientific, public health, and logistical support at TCF Regional Care Center in Detroit.
This was the state's first alternative care site for the care of patients infected with the novel coronavirus disease (COVID-19). As a clinical research nurse, I provided high-quality patient care alongside my fellow service members, composed of nurses, doctors, physical and occupational therapists, dieticians, behavioral health specialists, pharmacists, and health specialists, to patients who were COVID-19-positive.
I am proud to be a nurse, to serve my country, and to help those suffering from this disease.
A video, The Faces Behind the Masks, commemorates the deployment.
Lt. Iman Barton, BSN '13, is graduating from the Community/Public Health Nursing master's specialty next week. She appears at about 1:30 in the video.