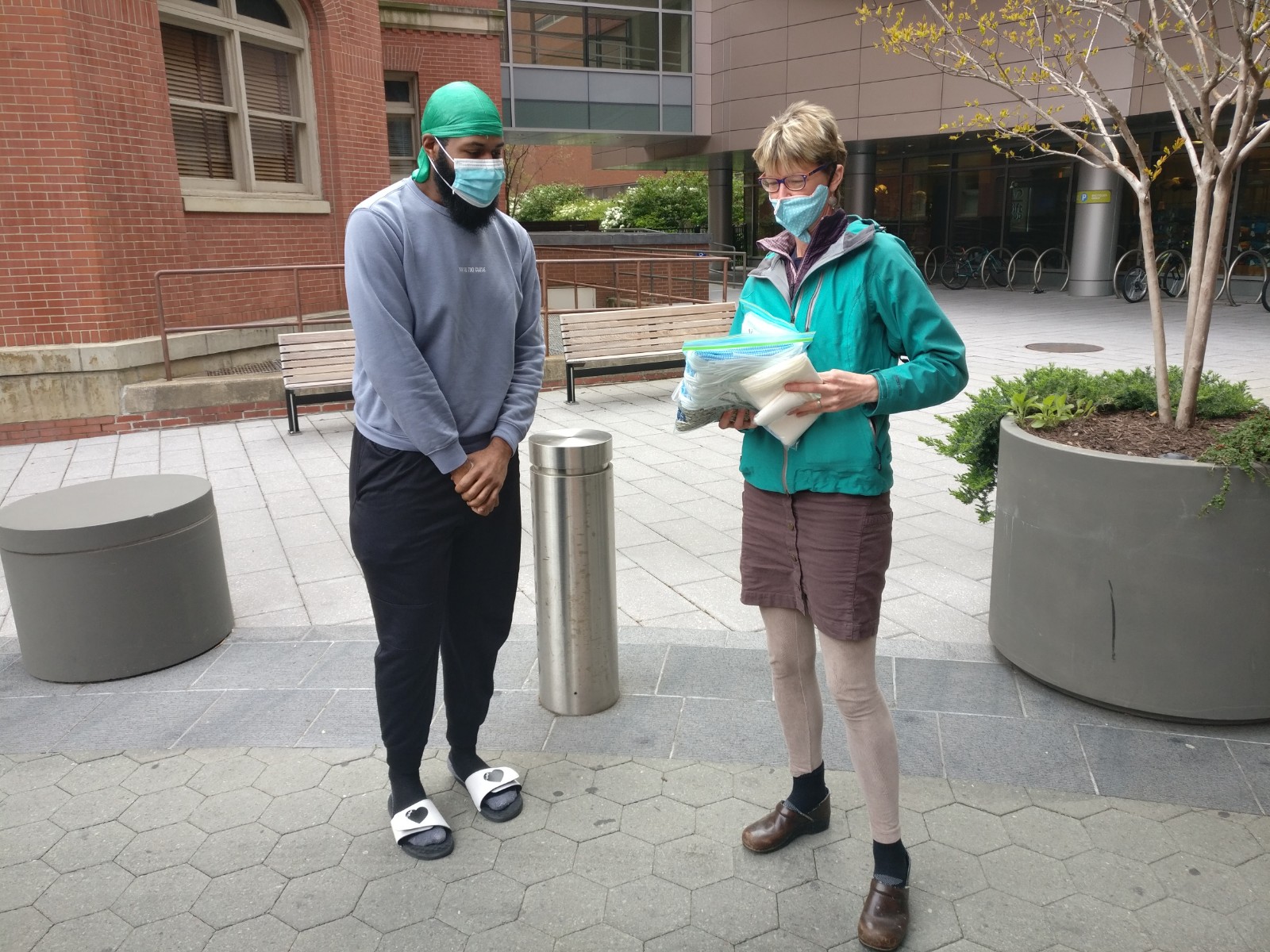 School of Nursing assistant professor Marik Moen has helped collect face masks for patients at the Johns Hopkins John G. Bartlett Specialty Practice for infectious diseases.
---
The COVID-19 crisis has created many challenges, but it also has inspired acts of amazing kindness among members of our UMB community. We want to hear your inspiring stories for our On the Bright Side series. Submit your story here.

---
Through my contractual consultancy work, I serve persons living with HIV at the Johns Hopkins John G. Bartlett Specialty Practice for infectious diseases and support Federally Qualified Health Centers to improve HIV care, treatment, and prevention.
My colleague Nikita Wilson, case manager, and I have been reaching out to patients to help them stay well and engaged in care during the COVID-19 pandemic. I began to notice that patients were asking for masks because they didn't have any or theirs were wearing out. This was a critical need because many of these patients were riding buses for essential travel.
When I mentioned this to District 46 Del. Robbyn Lewis, a friend and former neighbor, she connected me with Shannon Cassidy, who offered to sew masks for our patients. When Steven McDonald, case manager, mentioned that he was putting together care packages for patients, I asked Cassidy if she could provide masks.
I picked up the masks on Saturday, April 18, from Cassidy and additional volunteers Shawn Duncan and Jen Pruitt, who also cut and sewed masks. They provided 60 masks, 60 filters, and 60 notes on how to care for the masks. The group has volunteered to provide even more masks. Hopefully, we can serve more Bartlett patients and also share with patients from the University of Maryland, Baltimore's HIV clinic.
(In photo: Steven McDonald, left, and Marik Moen)