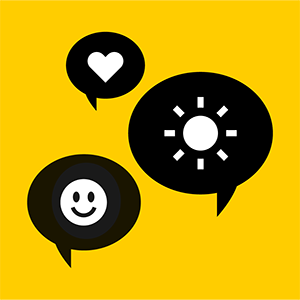 UMB wants to hear about what members of our community are doing to lend support during the COVID-19 crisis.
---
The University of Maryland, Baltimore (UMB) is focused on communicating important information and facts, internally and externally, to help us all deal with the issues we are facing during the novel coronavirus (COVID-19) pandemic.
As an anchor institution in Baltimore and a leader in health sciences and social justice, UMB understands that staying positive during a global pandemic is important. While the COVID-19 crisis has created many challenges, it also has inspired acts of amazing kindness among members of our UMB community.
Please help us find and spread these uplifting stories. Share the inspiring ways in which a member or group from our UMB community has provided selfless or unexpected support during the pandemic. If you have a good story to share about using technology to stay connected, volunteering your skills, sharing supplies, or assisting others during this crisis, we want to hear about it.
Please use the online form at the link below to send content for consideration for this new initiative.