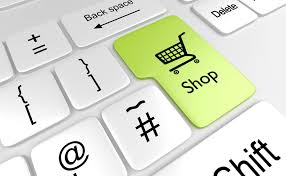 Unfortunately, things can go wrong while shopping in cyberspace. Sometimes it's simply a computer glitch or poor customer service. Other times, shoppers are cheated by hackers and thieves.
---
In recent years, more people have found the internet a convenient way to shop, pay bills, and track banking activity. The world of electronic commerce, also known as e-commerce, has expanded our purchasing abilities from local retailers to worldwide companies and expedited our ability to shop while maintaining a busy schedule.
Unfortunately, things can go wrong while shopping in cyberspace. Sometimes it is simply a case of a computer glitch or poor customer service. Other times, shoppers are cheated by hackers and thieves.
Research the Vendor or Website
Do business with companies you already know. If the company is unfamiliar, investigate its authenticity and credibility. Conduct an internet search (i.e. Google, Yahoo) for the company name. The results usually provide positive and negative comments about the company. If there are no results, be extremely wary. Reliable companies should advertise their business address and at least one phone number, either customer service or an order line. Call the phone number and ask questions to determine if the business is legitimate. Ask how the merchant handles returned merchandise and complaints. Find out if it offers full refunds or only store credits.
You also can research a company in the internet yellow pages, through the Better Business Bureau, or a government consumer protection agency including the district attorney's office or the state attorney general. Perhaps friends or family members who live in the city listed can verify the validity of the company. Remember, anyone can create a website.
Try to shop on a website of a business that has locations within the United States. These stores must follow specific state and federal consumer laws. You might not get the same protection if you place an order with a company located in another country.
Credit vs. Debit
The safest way to shop on the internet is with a credit card. In the event something goes wrong, you are protected under the federal Fair Credit Billing Act. You have the right to dispute charges on your credit card and you can withhold payments during a creditor investigation. When it has been determined that your credit was used without authorization, you can only be held responsible for the first $50 in charges. It is recommended that you obtain one credit card that you use only for online payments to make it easier to detect wrongful credit charges and to keep your other cards from being exposed.
E-commerce shopping by check leaves you vulnerable to bank fraud. Make sure your credit card is a credit card only and not a debit card or a check card. As with checks, a debit card exposes your bank account to thieves. Further, debit cards are not protected to the extent that credit cards are by federal law.
What Information to Provide
Disclose only the bare facts when you order. Never provide a Social Security number to a vendor. When placing an order, there is certain information that you must provide to the web merchant such as your name and address. Often, a merchant will try to obtain more information about you. This information is used to target you for marketing purposes. It can lead to "spam" or even direct mail and telephone solicitations.
Don't answer any question you feel is not required to process your order. Often, the website will mark which questions are mandatory with an asterisk (*). Should a company require information you are not comfortable sharing, leave the site and find a different company for the product you seek.
Confirmation of Order
After placing an order online, you should receive a confirmation page that reviews your entire order. It should include the cost of your order, your customer information, product information, and the confirmation number.
Print at least one copy of the confirmation page and the webpage(s) describing the item you ordered, as well as the page showing the company name, postal address, phone number, and legal terms, including return policy. Keep it for your records for at least the period covered by the return/warranty policy.
You will often also receive a confirmation message that is emailed to you by the merchant. Be sure to save and/or print this message as well as any other email correspondence with the company.
Use Shopper's Intuition
Heed the old adage, "If it looks too good to be true, it probably is."
Are there extraordinary claims that you question?
Do the company's prices seem unusually low?
Does the company's phone go unanswered?
The use of a post office box might not send up a red flag, but a merchant that does not also provide the company's physical address might be cause for concern.
If any of these questions trigger a warning, you will be wise to find another online merchant or buy the product in a store.