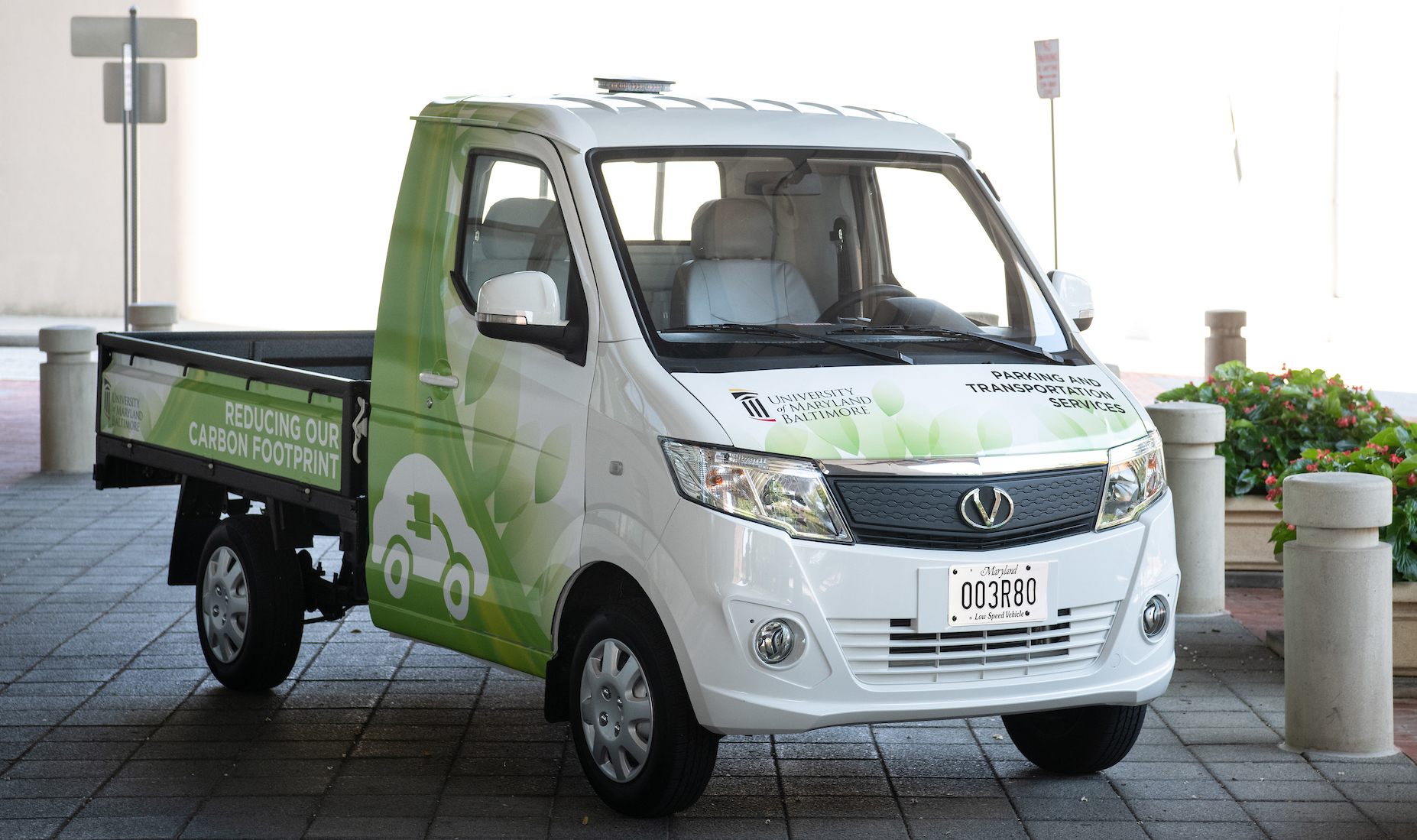 Keep an eye out for the Office of Parking and Transportation's new Vantage electric truck.
---
The University's Office of Parking and Transportation Services (PTS) recently purchased and debuted a 100 percent electric truck for its facility maintenance program. The Vantage E-active truck combines efficiency, practicality, and simplicity in a vehicle that easily navigates through seven garages and surface lots on campus.
"Our intention was wanting to make a difference, contributing to sustainable goals by reducing our carbon footprint and, honestly, making it easier for the staff to perform tasks driving a smaller, energy-efficient vehicle through the facilities," says Brian Simmons, assistant director of PTS.
The vehicle seats two, reaches a peak speed of 25 mph, and has a maximum range of 40 miles on one charge. The electric truck is charged by using conveniently located outlets scattered throughout the campus garage facilities and will not require the use of designated charging station spaces because it does not require the higher electric output.
Branding the vehicle was important, demonstrating PTS' commitment to sustainable goals and active maintenance patrols through the parking facilities. The truck utilizes the PTS design produced by the Office of Communications and Public Affairs, the UMB logo featuring the iconic Davidge Hall symbol, and a fresh look with green accents and a leafy motif.
Keep an eye out — the Vantage truck may be traveling to your UMB garage next!