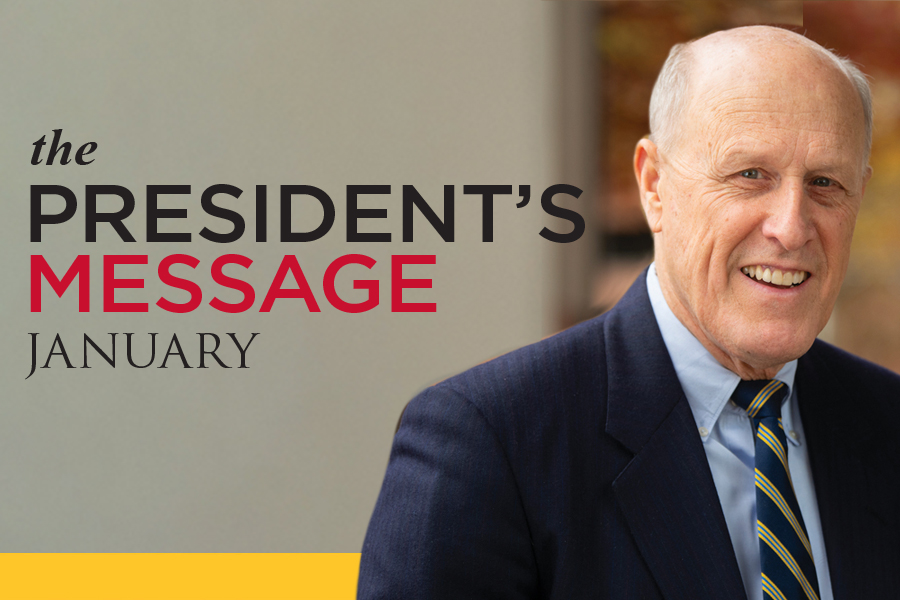 This month's newsletter features President Jarrell's column on UMB's mission in 2021, plus stories on the School of Medicine's successful recruiting effort, a CURE Scholars celebration, and more.
---
In the January issue of The President's Message, you'll find:
President Jarrell's column on the new year, COVID-19, and UMB's efforts to improve the human condition.
Recruiting initiative attracts major researchers to School of Medicine.
UMB's Workplace Mediation Service bolsters roster of mediators.
Three from UMB honored with Leaders in Health Care Awards.
Agricultural and Environmental Law Conference lends farmers a virtual hand.
CURE Scholars celebrate fall semester, holidays with Winter Wonderland event.
Roundup of student, faculty, and staff achievements.
Read the newsletter online and browse its back issues here.