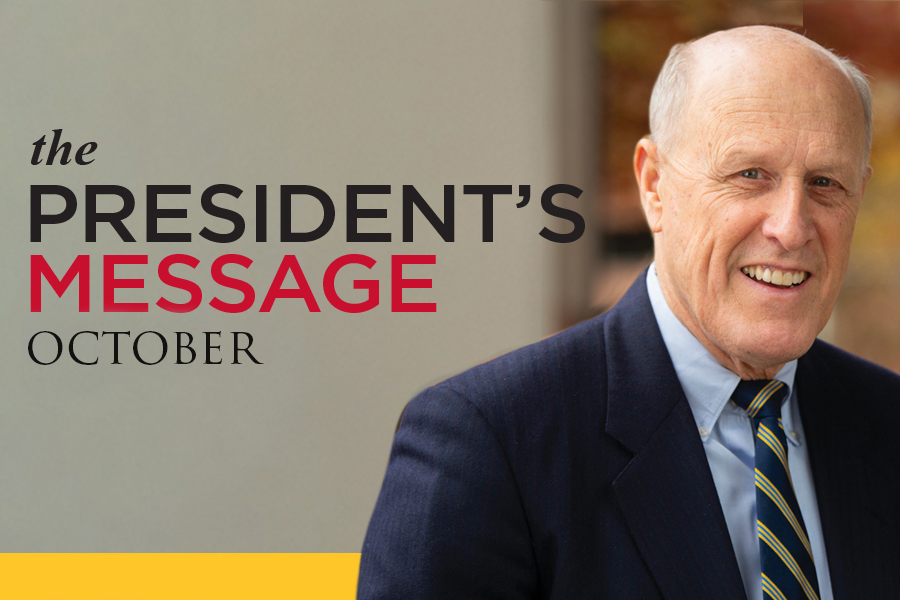 This month's newsletter features 20 things you might not know about Dr. Jarrell as well as stories about a COVID-19 clinical trial, the latest UMB arts journal, "MPower" seed grants, and much more.
---
In the October issue of The President's Message, you'll find:
Twenty things you might not know about Dr. Jarrell.
School of Medicine begins Phase 3 clinical trial for COVID-19 vaccine.
Webinar series looks at human rights issues in the United States.
Champions of Excellence campaign puts focus on essential workers.
Second edition of Council for the Arts & Culture's 1807 is another gem.
CURE Scholars show off their research presentations at virtual STEM Expo.
New Community Engagement Center is ready and waiting to serve UMB's neighbors.
MPower seed grants will boost COVID-19 research.
Roundup of student, faculty, and staff achievements.
Read the newsletter online and browse its back issues here.