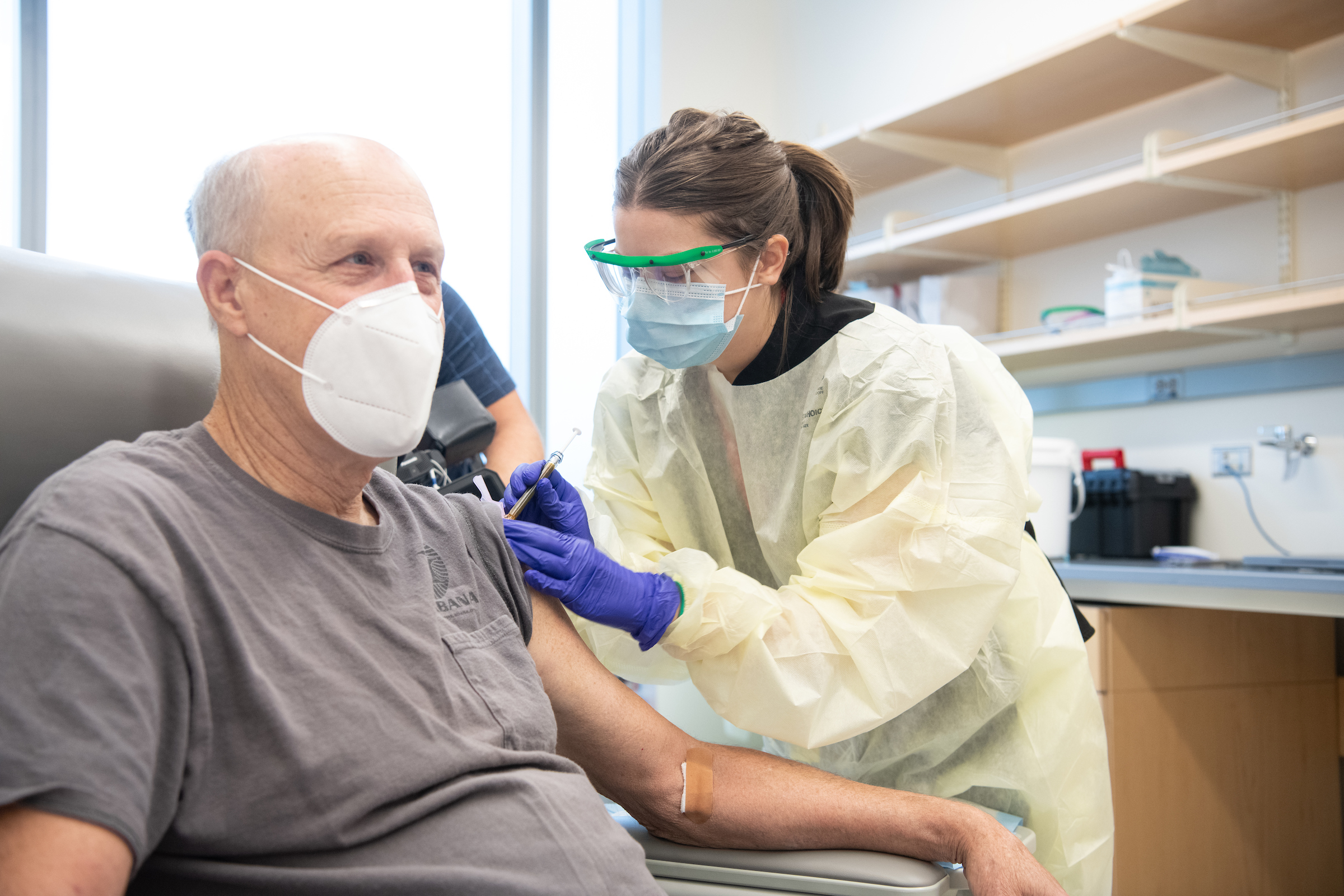 Team members at the Center for Vaccine Development and Global Health were interviewed by the magazine over several months as doctors and scientists have participated in two vaccine trials.
---
The team at the University of Maryland School of Medicine's (UMSOM) Center for Vaccine Development and Global Health (CVD) has been at the forefront of finding a vaccine or treatment for COVID-19 since the pandemic began here in March.
The doctors, scientists, and staff have participated in studying two vaccines to combat COVID-19: the Pfizer, Inc., and BioNTech Phase One trial, of which they gave their final dose in July, and the Moderna, Inc. Phase Three trial that is now being conducted.
One of the Pfizer vaccine candidates is moving forward to the final stage of clinical trials.
The Moderna trial is the first to be implemented under Operation Warp Speed, a multi-agency collaboration led by the U.S. Department of Health and Human Services that aims to accelerate the development, manufacturing, and distribution of medical countermeasures for COVID-19.
In addition, the UMSOM team has studied two potential treatments, including the drug remdesivir.
Rolling Stone was given a window into these efforts with months-long interviews with the researchers.
"There's a lot that makes the COVID vaccine trial unique, including that we're really moving with unparalleled speed," Kathleen Neuzil, MD, MPH, FIDSA, Myron M. Levine, MD, DTPH, Professor in Vaccinology and director of CVD, told Rolling Stone. She, along with Kirsten Lyke, MD, professor of medicine, are co-principal investigators of the Pfizer vaccine trial.
You can read more about the CVD's efforts to find a vaccine for COVID-19 at Rolling Stone's website.
(In photo: UMB President Bruce E. Jarrell, MD, FACS, is taking part in CVD's Phase 3 trial.)