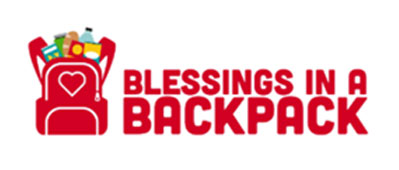 Proceeds benefited Blessings in a Backpack, which helps feed elementary school students across America.
---
"The Annual Student Auction is a phenomenal way to bring the School of Medicine community together to support a meaningful cause," says Saif Yasin, Class of 2021 president and an MD/PhD student at the University of Maryland School of Medicine (UMSOM). "It is truly a team effort!"
Yasin was speaking about the importance and benefits of collaboration and teamwork when supporting community-based efforts such as these.
This was the 13th year that the UMSOM Class Council has organized the Medical Student Auction, which was held Feb. 26. More than 40 medical students were involved in the planning and preparation process for this year's event.
Last fall, the Class Council conducted a poll to gauge student preferences for organizations that will receive fundraising dollars. "Through the poll it was clear that our class really wanted to support a local Baltimore organization that would help people in our local community. We are excited to donate a portion of the proceeds to Blessings in a Backpack," Yasin says.
Blessings in a Backpack "mobilizes communities, individuals, and resources to provide food on the weekends for elementary school children across America who might otherwise go hungry." The organization feeds more than 87,300 children in nearly 1,092 schools in 45 U.S. states and the District of Columbia.
"Every $110 we raise will be able to help fund meals for a single student in a local Baltimore City or Baltimore County elementary school for the 38 weekends of the school year," Yasin says. "Our goal is to sustain a school's program for one year, therefore a donation of any amount would be helpful for us to achieve this."
Yasin and his fellow second-year students actively reached out to family, friends, faculty, and local businesses for donations of items that were used at the auction. The Class Council's website features a silent auction that allows for bidding on a variety of items, including study tools, faculty experiences, and several other auction items donated by local business and organizations.
"The Annual Student Auction clearly supports the school's overall commitment to community engagement," says Donna Parker, MD, associate professor, Department of Medicine and Senior Associate Dean for Undergraduate Medical Education. "It always is a joy to see residents, faculty, students, and their families come together to raise money for such a noble cause."