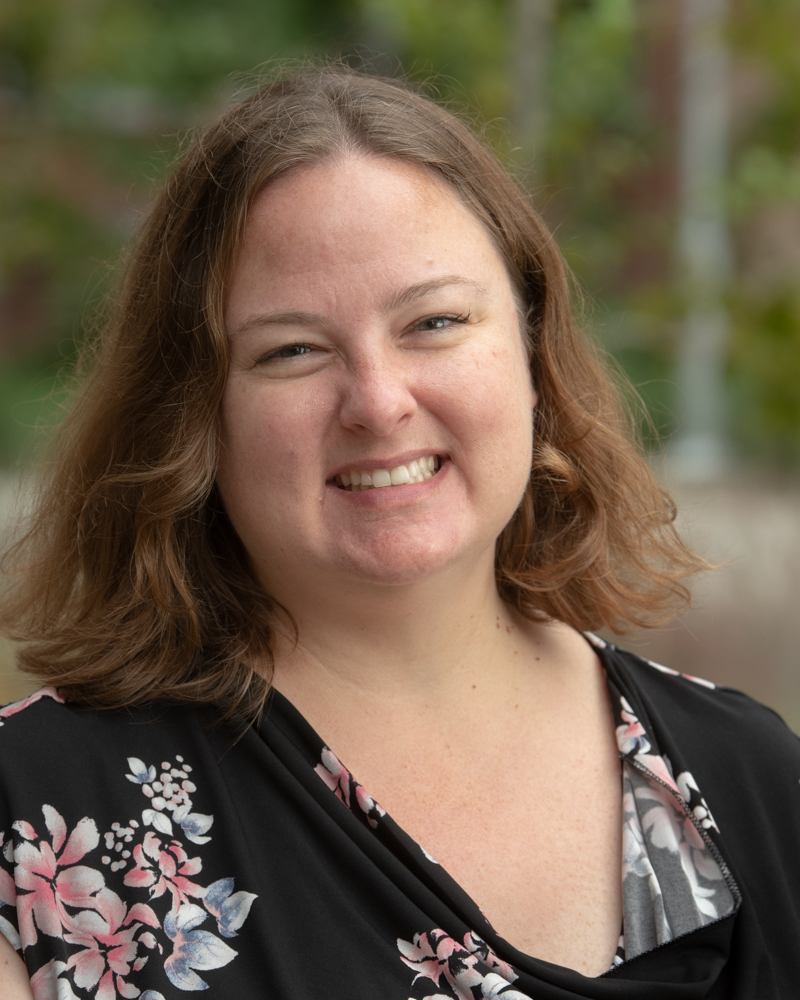 Regulatory affairs specialist recognized for stepping forward to take on additional responsibilities overseeing vital federal contract for Center for Vaccine Development and Global Health.
---
"You are a COVID hero."
When Aly Kwon logged on to a recent Zoom call, she did not expect to hear those words from Kathleen Neuzil, director of the Center for Vaccine Development and Global Health (CVD), or to be named the University of Maryland, Baltimore's (UMB) May Employee of the Month.
Kwon, MS, regulatory affairs specialist for CVD at the University of Maryland School of Medicine (UMSOM), was recognized for her willingness to step forward to take on the vital work of overseeing the Vaccine and Treatment Evaluation Unit (VTEU) contract with the National Institute of Allergy and Infectious Diseases (NIAID) when a colleague resigned.
Kwon, who works with ethics committees to get approvals for domestic clinical trials and monitors them as they continue, added these duties to her workload for nearly five months, essentially taking on a second job.
VTEU is a large federal contract that has 18 active task orders, totaling over $22 million in direct costs, according to Kwon's supervisor, James Campbell, MD, MS, professor of pediatrics and chief of the pediatric clinical trials program at CVD.
He described the reaction when the previous VTEU manager resigned.
"There was a brief moment of panic among the eight principal investigators on the contract. After all, if we don't have someone overseeing the program, there is a good possibility that some of our obligations will not be met," he said. "The consequences could be the loss of our current funding, as well as future funding. The panic quickly subsided, though, because Aly Kwon stepped up. She volunteered her services to keep the program running."
Campbell described Kwon as "our conduit in and out of everything regulatory related to VTEU and everything CVD domestically. That means every communication that we have with our Institutional Review Board [IRB], every other IRB, the Food and Drug Administration [FDA], every sponsor, Aly is our face to all of those places.
"During the five months that the VTEU contract was under the direction of Aly, not one deliverable was missed. Not one report went in late. There was no interruption in the functioning of the VTEU program," he added. "And there was no slide in Aly's normal everyday regulatory work. She accomplished this voluntarily, without complaint of the extra stress this was adding to her life, and always with a smile on her face."
On the Sept. 18 videoconference, UMB President Bruce E. Jarrell, MD, FACS, surprised Kwon by telling her to applause, "Those of you wondering what the topic of the meeting is, Aly, you're the topic. Thank you for stepping forward."
Jarrell told the group that VTEU is "a special grant to me for a lot of reasons. I've been associated with it for more than 20 years."
Kwon praised the team she works with.
"I'm dumbfounded. I didn't bring my tissues for this meeting. But we have an amazing team, and I don't know where I'd be without them. It's definitely not a one-man show," she said.
She pointed out that other people had helped out as well, saying, "I just wouldn't want to see anything go down the tubes. We had to keep all the balls in the air."
Kwon, who as Employee of the Month will receive a plaque, a letter of commendation, and an extra $250 in her next paycheck, thanked Campbell and Neuzil for their support. She added that Brenda Dorsey, RN, quality assurance specialist at CVD, is "my go-to person when I have questions or I need to bounce ideas off someone."
The VTEU manager position was filled, but several months later the COVID-19 pandemic began in the United States. Kwon saw her workload grow again as CVD took on the high-profile work of COVID-19 vaccine trials and drug interventions.
For example, CVD is now participating in the Phase 3 clinical trial of an investigational COVID-19 vaccine co-developed by scientists at Moderna, Inc., and NIAID.
"COVID came with everything at such a high intensity, partly because the regulators are watching us, partly because everything had to be done at double and triple speed and then you were keeping everything else going as well," said Neuzil, MD, MPH, FIDSA, the Myron M. Levine, MD, DTPH, Professor in Vaccinology at UMSOM.
Kwon, who is teleworking during the pandemic, said she is working on about 30 trials. She is focused on getting many new trials off the ground as she juggles the reviews for continuing trials. She is also the point person to communicate with IRB or FDA officials if there's a serious adverse event or other reportable information during a vaccine trial.
"It's been a lot through COVID-19. We've got so many new trials, so quickly, the timelines have been like nothing I've ever seen before. There's a lot of late nights, expanding that 40-hour workweek to get it all done," said Kwon, who has worked at CVD for 12 years.
"It's been a lot, but it's something fulfilling, and it's something that means something. I feel like I've had a little tiny part in being able to actually do something about all this chaos that we are living through right now."
Campbell described how Kwon helped a Spanish speaker become part of the first CVD study on the antiviral drug remdesivir, which is being examined as a possible drug therapy for COVID-19 patients, by finding an official on a weekend who could assist.
"When COVID came, just like the rest of us, Aly really has been such an important part every day, all day," he said. "You aren't there with the patients, but they appreciate it."