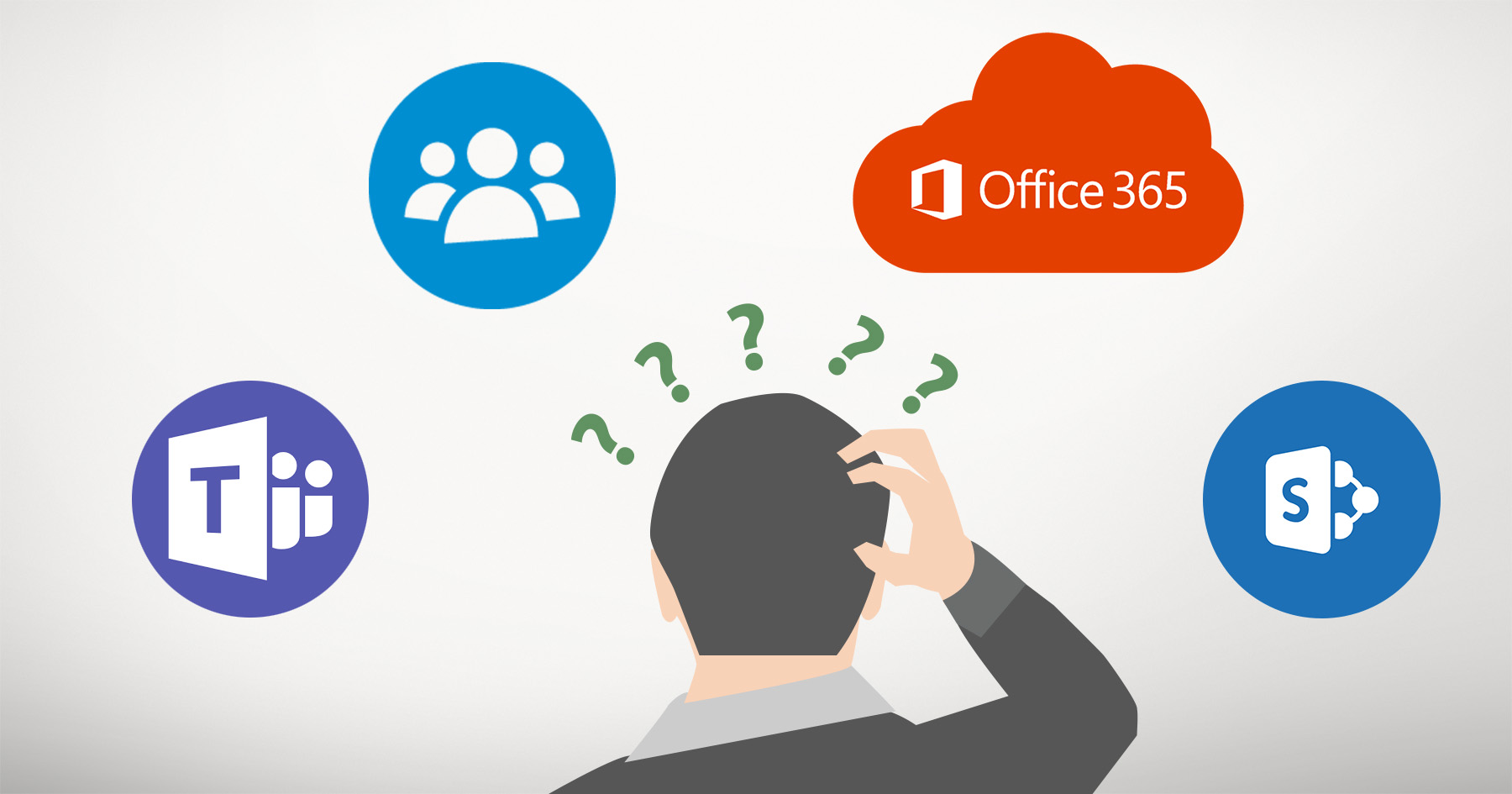 SharePoint and Teams both facilitate collaboration but are different tools with different goals. Learn about what each has to offer.
---
Within Office 365, there are two tools available that are designed to facilitate collaboration within a team or department — SharePoint and Teams. While SharePoint and Microsoft Teams both facilitate collaboration, they are different tools with different goals.
SharePoint vs. Teams
In the past, SharePoint was primarily used for document sharing and storage, Skype was used for video conferencing, and Outlook for email and calendars. Over time, SharePoint has evolved into a robust document-sharing system that includes shared workspaces, document libraries, calendars, lists, and pages.
The goal of Microsoft Teams is to improve document management and sharing amongst groups. By using Teams, you can track instant messaging, email, calendars, and projects.
By integrating Microsoft Teams and SharePoint together, you are able to take advantage of more advanced features.
SharePoint + Teams = Ultimate Collaboration
When used together, SharePoint's robust document management system can seamlessly integrate with the Microsoft Teams environment, creating a complete collaboration solution.
The advantages of a Microsoft Teams/SharePoint integration include:
Being able to easily sync and access all the files for a specific Team in a single consolidated platform.
Acquiring automatic previews (through SharePoint) in the Microsoft Teams channel tabs, making it easier to find documents.
Protecting and securing files using regulations, while adhering to document retention strategies, and providing for data loss retention.
Quickly discovering and searching files through a single consolidated searching system.
Placing whole documents directly in tabs to access/edit them easily.
Linking to documents directly within conversations, to keep the flow of conversation and the topic clear.
It's also possible to add SharePoint pages as tabs in Teams. This provides a much easier approach to building tabs compared to building a custom website from scratch. All the information on a team's SharePoint site home page can appear in Teams, thus combining the best of SharePoint and Teams in the same place.
SharePoint also is frequently used as a way to create custom dashboards within an internal network; this feature can be augmented through the use of Microsoft Teams.
By integrating Microsoft Teams and SharePoint, team members can easily access and modify their files through the Microsoft Teams platform while also having convenience features like the ability to easily preview existing documents. This is a distinct advantage of using Microsoft Teams and SharePoint together, rather than considering the utilities as a case of SharePoint vs. Teams.
Each team gets a SharePoint site collection and an Office365 security group to manage security. Content collaboration, chats, calls, and meetings can all be hosted in Teams. Information that would be lost in emails can be saved in discussions, thus making it easier to find information and conversations, plus data is stored in the cloud, so people can work together anywhere!
If you'd like to take advantage of all these features, request a Modern Team site!