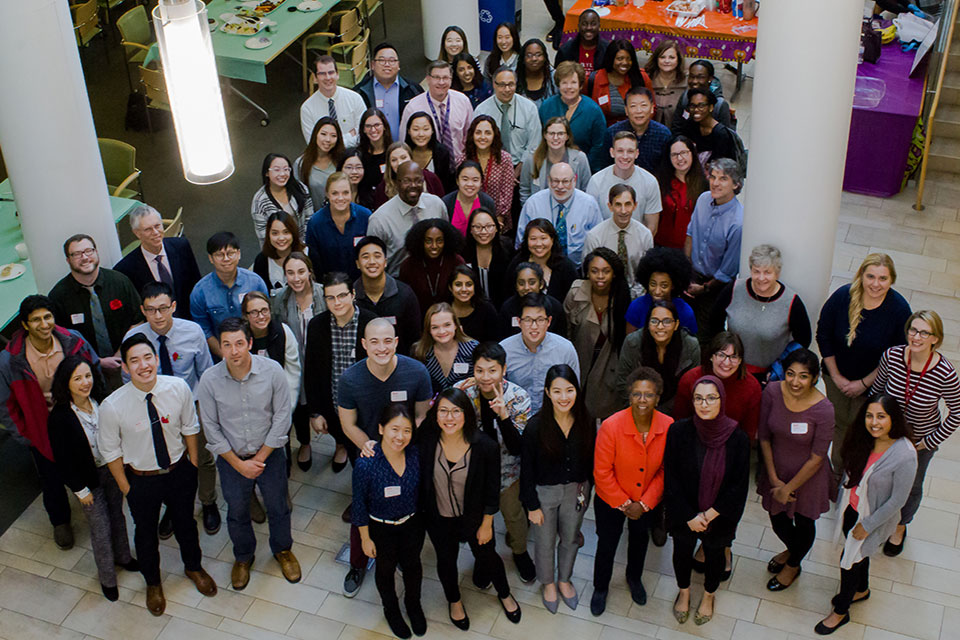 The Phi Lambda Sigma Leadership Society and Rho Chi Society organize a "Student FaculTEA Party" to help foster relationships between School of Pharmacy students and faculty.
---
While the School of Pharmacy is world renowned for its advancements in pharmacy education, scientific discovery, and patient care, it still faces an unspoken and universal truth shared among institutions of higher learning: Students sometimes feel lost and unsure of themselves, as if they have no one to whom they can turn.
This silent struggle can prevent many students from comfortably and confidently seeking out help with their academics, pharmacy careers, and research projects. In trying to keep up with the hustle of pharmacy school, students have forgotten who their biggest asset and source of support can be: faculty.
Read the full story on the School of Pharmacy's blog, Inside SOP.