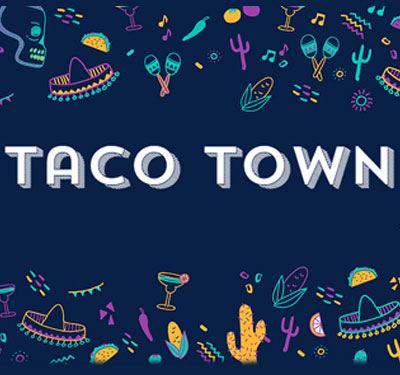 Restaurant on West Baltimore Street offers fresh, authentic Mexican food and participates in catering events.
---
Are you looking for fresh, authentic Mexican food? Come and support a UMB Local Merchant and try out Taco Town.
Taco Town is just down the street from the Francis King Carey School of Law at 413 W. Baltimore St. Owner Jorge Santos has been a chef for 14 years, and Taco Town is his first brick-and-mortar restaurant. Taco Town provides a delicious, authentic Mexican taste at an affordable price and prides itself on using fresh and local ingredients.
In addition to the tasty food, Santos proudly provides employment to four additional people who are Southwest Baltimore residents. Santos is passionate about being involved with the UMB community and has participated in many catering events, including the Local Food Fair, which is organized by the Office of Community Engagement (OCE).
Visit Taco Town for lunch or purchase catering for your next event by visiting its website at tacotownbaltimore.com or going to OCE's local food list at cf.umaryland.edu/localfood.