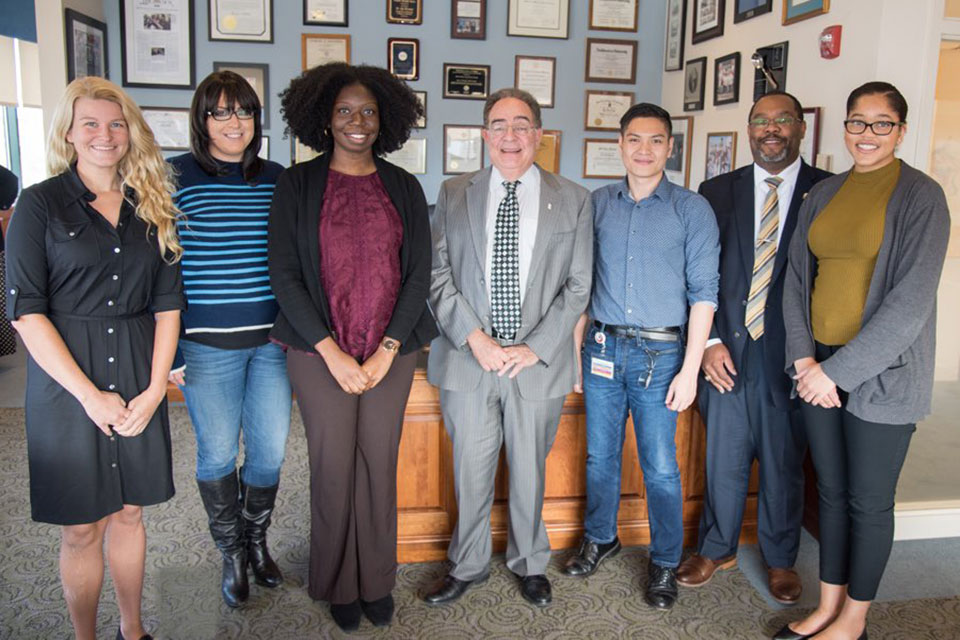 Interprofessional, student-led team from the University of Maryland, Baltimore delivers award-winning proposal to prevent tobacco use in African-American adolescents
---
Each year, the National Academy of Medicine (NAM) hosts its D.C. Public Health Case Challenge to promote interdisciplinary, problem-based learning that focuses on an important public health issue facing the Washington, D.C., community. Students from all universities in the D.C. area are invited to participate in the competition, but teams must be interprofessional and include five to six members from at least three different disciplines.
I first learned about the competition in 2017, when I read about the winning team's proposal to address adverse childhood events from lead poisoning — a serious issue, particularly in Baltimore City. This year, the topic of the challenge was "Reducing Disparities in Cancer and Chronic Disease: Preventing Tobacco Use in African-American Adolescents." I knew that I wanted to participate in the challenge, and was very fortunate to be recruited by Gregory Carey, PhD, associate professor in microbiology and immunology at the School of Medicine and the faculty advisor for the University of Maryland, Baltimore (UMB) team.
Read the full story on the School of Pharmacy's blog, Inside SOP.