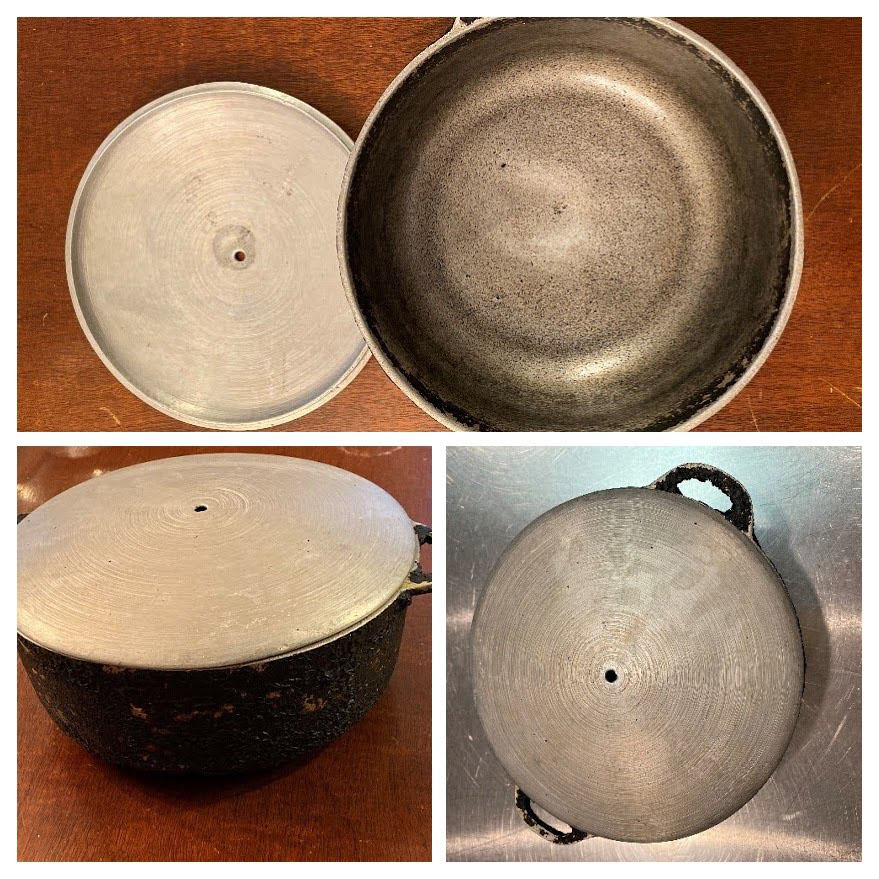 The Health Sciences and Human Services Library is seeking photograph submissions for an April 2022 exhibit to honor the diversity of our University.
---
In a previous Elm story, the Health Sciences and Human Services Library (HSHSL) invited campus community members to share a photograph of an item or items that represents their personal culture for an exhibit for Diversity Month in April. The post encouraged the campus to think creatively about culture and share photographs of items like a recipe, book, piece of art, food, creative work, clothing, musical piece, instrument, or textile, to name just a few.
To encourage submissions, the HSHSL is sharing the following example from our library staff:
"When I think about my family, my culture, and significant events, I think about this little well-seasoned caldero, the unsung hero behind so many delicious meals. From arroz con pollo to carne guisada this little caldero played an important part. A caldero is a steel pot with a tight lid used for cooking rice, braising meats, and making stews. The caldero our family used until a few years ago was a gift to my mom in 1972. I can only imagine how many dishes were cooked in the caldero. Recently, my mother gave my son his own caldero. After seasoning it for a month, we made our first batch of arroz con gandules. Seeing my son measure out rice, water, and add in sofrito to his dish was a full circle moment. I love that he too can appreciate his Puerto Rican heritage through something that feeds the body and the soul."
To submit your own photographs and memories, go to the Woven Stories page. Submissions should be in the form of a photograph and a paragraph describing its importance to you. Photographs should be at least 1200 x 1200 pixels. Multiple submissions are welcome and can be made anonymously by leaving the name and email fields on the form blank.
For questions or concerns, contact: diversity@hshsl.umaryland.edu