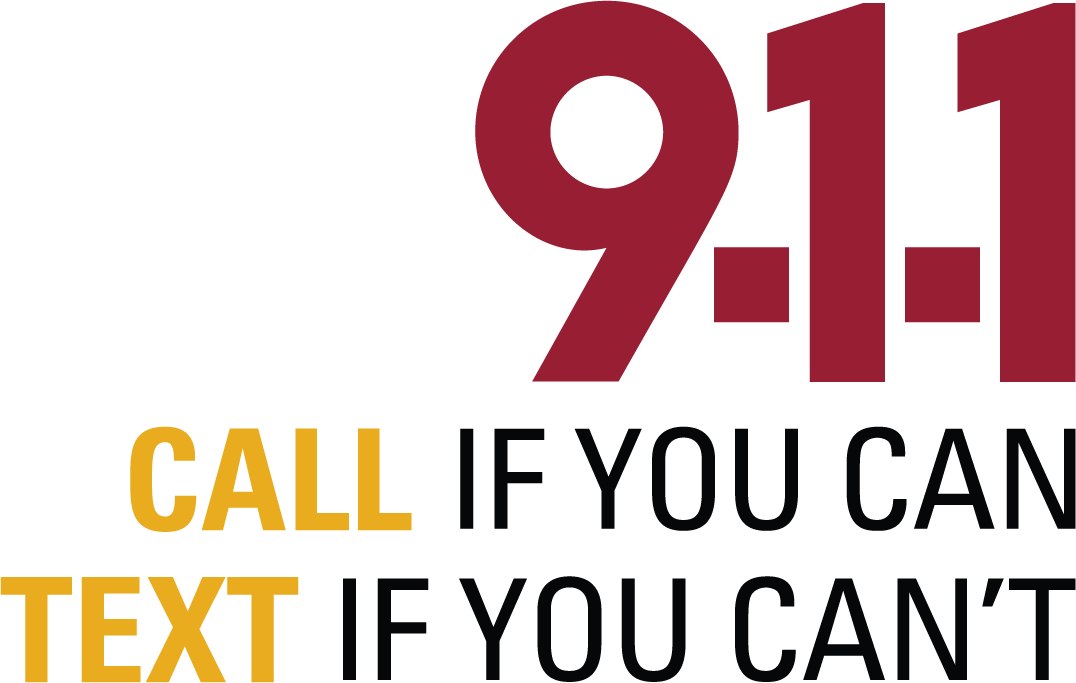 UMB Police Department provides safety tips for National Campus Safety Awareness Month.
---
The emergency phone number we all know is getting an update: 911 now accepts text messages in addition to phone calls. As a new semester begins at the University of Maryland, Baltimore (UMB), Interim Police Chief Thomas Leone says this new service provides one more way to stay safe on campus.
"September is National Campus Safety Awareness Month, and members of our UMB Police Department [UMBPD] can be easily found campuswide," Leone says. "Even those who are learning and working virtually can benefit from this new 911 texting service since it's available across Maryland."
While calling 911 is still the preferred method, Text-to-911 is especially valuable in situations where a voice call would be unsafe. For victims of dating violence or domestic violence, this new texting option would allow them to easily and subtly request emergency services. While reports of domestic and dating violence at UMB remain low (seven combined instances reported in 2018; eight in 2017; five in 2016), Break the Cycle — a partner of the National Domestic Violence Hotline — finds 43 percent of dating college women have reported experiencing violent and abusive dating behaviors.
"No one should ever be the victim of a crime," Leone says. "My top priority is protecting our community and giving them the tools they need to stay safe. This Text-to-911 is just one more tool in your toolbox."
Text-to-911 also helps individuals who are deaf, hard of hearing, or have a speech disability, says Captain Scott Brillman, the 911 director for Baltimore City. "Text-to-911 is a wonderful first step toward moving 911 centers to a next-generation 911 world," Brillman says. "Remember: Call if you can, text if you can't."
The new 911 texting service is supported by AT&T, Sprint, T-Mobile, and Verizon. Enter 911 in the "To" field of the text message and write a short message that includes the location of the emergency and type of service needed (police, fire, and/or ambulance). Reply to questions from the 911 specialist and follow their instructions. Pictures/video are not currently available. Standard text messaging rates apply.
If you do choose to text 911 in an emergency, follow cellphone safety tips. "Never, ever text and drive!" Leone says. "And put your phone away before going outside — unless it's an emergency, of course. Walking and texting or talking can be a distraction. It makes you an easy target."
National Campus Safety Awareness Month is a good time to brush up on other safety tips. Be aware of your surroundings and stick to major streets. Walk in groups when possible or call 410-706-6882 for a UMBPD Safe Walk, available 24/7. Keep valuables out of sight and locked up. And if you see something, say something!
"Our police officers, security officers, and police communications operators are on campus day and night. Don't be afraid to call us at 410-706-6882 if you have a question or concern or if we can help you in any way," Leone says. "In an emergency, always call — or text — 911."