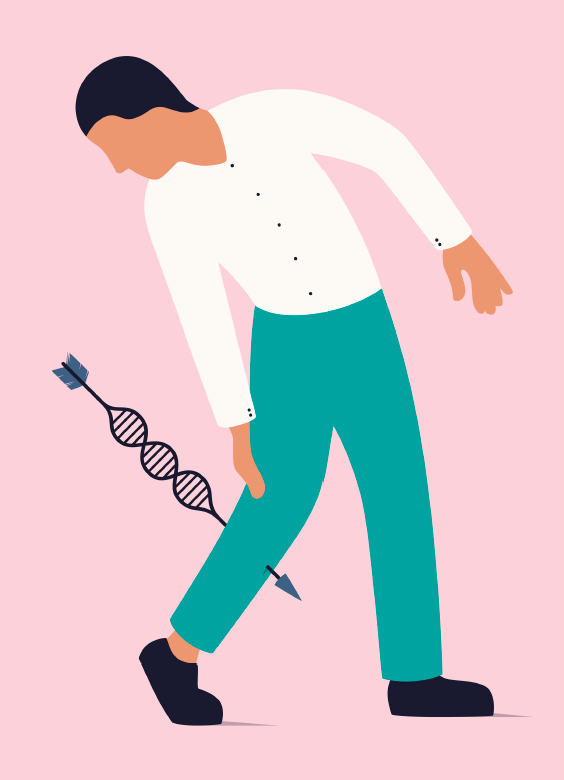 'We're trying to identify gene signatures that differentiate those who are likely to develop chronic pain from those who recover from their injuries and have no pain after the fact.'
---
Chronic pain impacts an estimated 100 million American adults a year, nearly a third of the population, the Institute of Medicine reports. Researchers have unlocked many of the cellular mechanisms that contribute to chronic pain's development. Still, the great divide between sufferers who recover and those who do not has led investigators to explore whether the roots of persistent pain may lie even deeper in one's genetic makeup.
"We're trying to identify gene signatures that differentiate those who are likely to develop chronic pain from those who recover from their injuries and have no pain after the fact," explains Cynthia L. Renn, PhD, MS '97, RN, FAAN, associate professor in UMSON's Department of Pain and Translational Symptom Science.
Renn recently was awarded a five-year, $3 million grant from the National Institutes of Health (NIH) to study chronic pain in trauma patients who suffer lower-leg fractures. She is joined by co-principal investigators Susan G. Dorsey, PhD '01, MS '98, RN, FAAN, professor and chair, Department of Pain and Translational Symptom Science, and Mari Griffioen, PhD '15, MS '07, BSN '04.
Within the last decade, Renn explains, investigators have explored how genes influence the development of migraine, fibromyalgia, arthritis, and other chronic pain conditions not triggered by trauma. The new NIH-funded study, however, is the first to examine how genes influence chronic pain related to lower-extremity fractures in trauma patients.
Among trauma patients who suffer debilitating chronic pain, those with lower-leg fractures experience the highest incidence. According to Renn, trauma patients with chronic pain at the fracture site miss more days of work, seek medical care more often, and report higher levels of pain intensity, anxiety, and depression than trauma patients whose pain does not become chronic.
Renn, Dorsey, and Griffioen will follow 240 adult trauma patients with tibia and/or fibula fractures over two years and compare the conditions of those with and without chronic pain with a cohort of 40 healthy controls, collecting blood samples and sensory data at regular intervals. The team will use its findings to develop a profile, and ultimately a database, of differences in the genes of trauma patients who do and do not experience chronic pain.
Additionally, Renn points out, "We know that lower economic status, fewer years of education, and being female have been shown to be predictors of developing chronic pain after trauma."
To refine that understanding further, the research team will examine the relationships between the genetic findings and participants' environment, demographic background, employment and education status, and psychological and physiological characteristics.
The study is part of a portfolio of multidisciplinary research and scientist-clinician collaborations by the University of Maryland's Center to Advance Chronic Pain Research, established in 2014 to spur the next strides in pain therapeutics.
"This project is enormously important," says Renn, whose research on the cellular mechanisms underlying the development and persistence of chronic pain was recognized recently with her induction as a Fellow of the American Academy of Nursing. Developing a profile of genes that affect recovery from pain "could lead to changes in how we manage pain in trauma populations and may also resonate with other chronic pain conditions," Renn explains. "Ideally, those gene profiles could be identified at the time of admission to the trauma unit."
---
Inside the Research
Renn, Dorsey, and Griffioen also will identify cellular mechanisms within nerve pathways that could be targeted to develop better chronic pain therapies and management. Specifically, the team will investigate signaling within nerve cells and explore ways to interrupt the flow of pain information to the brain so that once pain occurs at the trauma site, Renn explains, "it hits a road block and can't go any further."
Illustration by Francesco Ciccolella
This article first appeared in the Spring 2019 issue of Nursing For/um magazine.