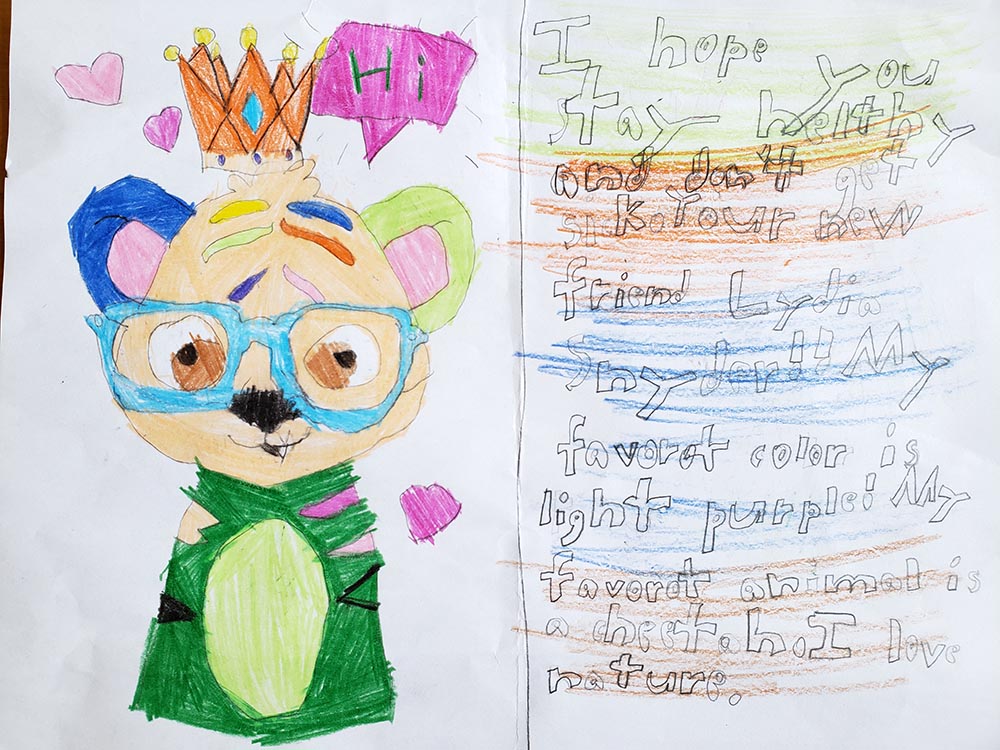 Here's a simple way to show your appreciation to the University of Maryland Medical Center health care workers who are on the front lines of the COVID-19 pandemic.
---
Do you want to help health care workers on the front lines of the novel coronavirus (COVID-19) pandemic without leaving the house?
Have your kids (or you!) create thank you cards for our nurses, doctors, nurse's aides, techs, cafeteria workers, therapists, and everyone else working every day to keep the University of Maryland Medical Center (UMMC) running and to help save lives during this crisis.
They are the true heroes who are worried about not having protective gear to wear, not having enough blood for people who need it, and leaving their families at home while they head into work.
To help prevent the spread of germs into the hospital, email a picture of your card to cards@umaryland.edu and we will compile the photos into a thank-you video for UMMC staff.
So create a card, snap a photo, and send it to us right from your phone.
If you would like to attach a very brief video of your child, children, or family saying "Thank you!" or a specific thank-you message (i.e., "Thank you to the nurses who work so hard!"), we will handpick a few of the best ones to also include in our video.
Thanks for your support, and stay healthy!
DISCLAIMER: I, the authorized guardian, hereby give my permission to the University of Maryland, Baltimore (UMB) to reproduce and use Minor's picture in connection with [Cards UMB]. This submission releases all rights to the photos of Minor in connection with UMB.