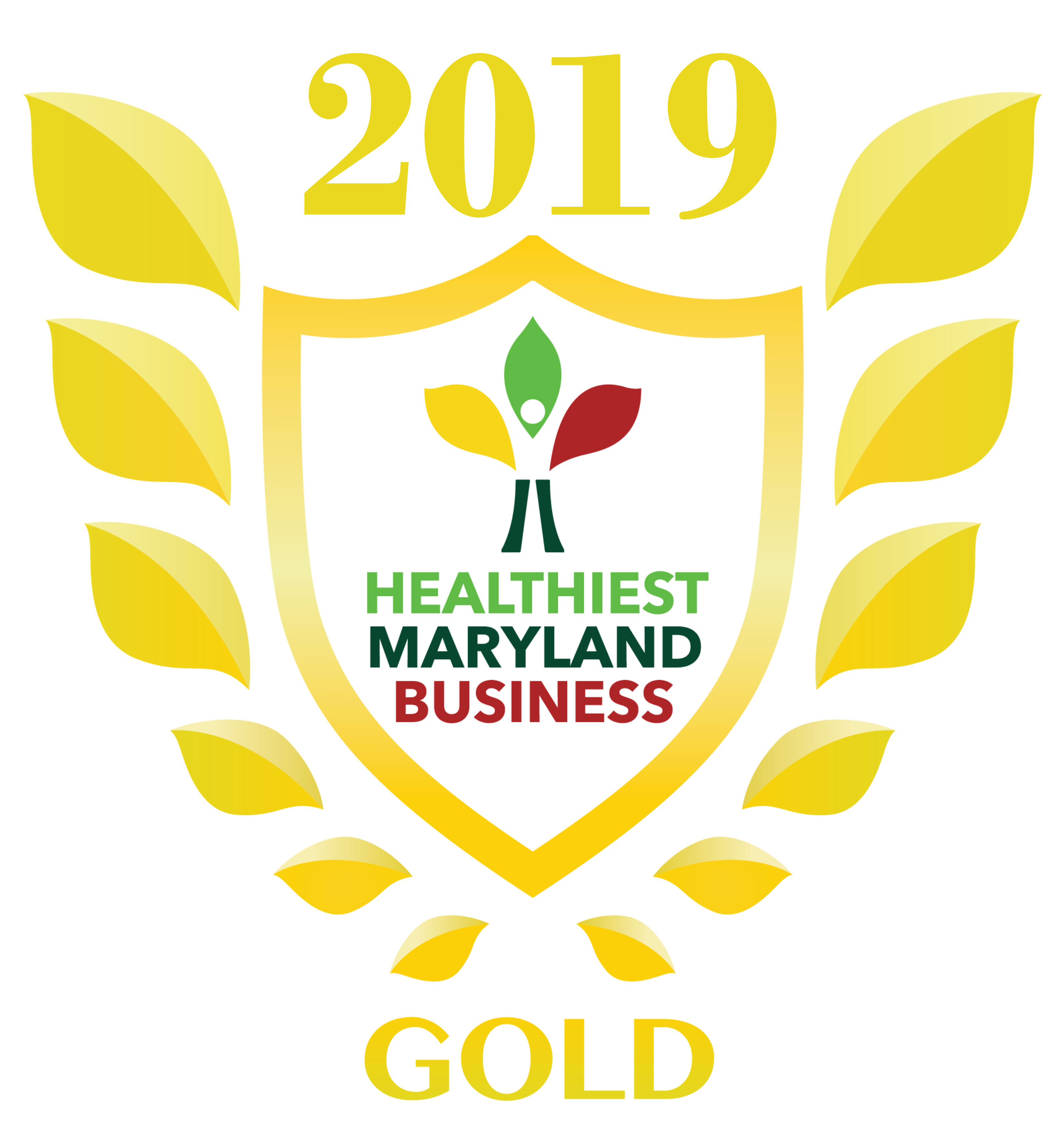 The Wellness at Work Gold Award recognizes the University's commitment to workplace wellness initiatives through Launch Your Life and other programs.
---
In recognition of its exemplary commitment to workplace wellness initiatives, led by the Launch Your Life program, the University of Maryland, Baltimore (UMB) has received the Healthiest Maryland Businesses' Wellness at Work Gold Award, the top designation.
The Wellness at Work Awards recognize employers committed to improving employee health and well-being and are based on four criteria: assessment, planning and management, implementation, and evaluation. UMB won the Silver Award in 2018.
"Moving up to the Gold Award acknowledges that our wellness program graded well on the Centers for Disease Control and Prevention's Worksite Health ScoreCard, a tool that encourages employers to build and promote a culture of wellness in the workplace," says Matt Lasecki, SPHR, chief human resources officer and associate vice president. "Launch Your Life will continue to strive to enhance the opportunities we bring to our University, such as worksite wellness events, activities, and other resources to help employees enrich their health."
UMB's wellness program planning is shaped and supported by assessments carried out across the University through employee surveys, quarterly Q&A sessions with President Jay A. Perman, MD, and town hall meetings. Based on the data from these assessment efforts, schools and departments across the University have implemented wellness activities that overlap and co-exist.
Wellness initiatives such as "Not All Wounds Are Visible," organized by the University of Maryland Medical System, "Witness the Fitness Step Challenge," coordinated by the School of Nursing, and the many activities offered through Human Resources are just some of the ways UMB carries out its core value of excellence.
"In order to be excellent, you need to be healthy," says Jina Bacchus, work life strategy specialist for UMB Human Resources.
Through newer activities such as nutritional counseling, reiki, and aromatherapy, plus the re-emergence of the Weight Watchers at Work program, UMB continues to improve work-life and academic-life balance for faculty, staff, and students. "As a University we are caring for our employees," Bacchus added.
While employees are formally asked to share their perceptions of organizational support for their health and well-being through surveys and other assessment channels, involvement from leadership further elevates UMB's wellness objectives. "Leadership is definitely picking up on these health and wellness initiatives," Bacchus noted. Whether by actively participating in wellness programs or publicly recognizing employees for their healthy actions and outcomes, UMB's leaders are role models for prioritizing health and work-life balance.
The importance of having wellness stratagems in place is to essentially produce an environment in which employees are happy and in turn healthy. Internal surveys point to stress and work-life balance as the top issues that can influence employee health. In response to the data, Launch Your Life and other programs work to promote a balanced work-life culture.
Launch Your Life is known for its wealth of wellness offerings, such as 15-minute seated massages, chair yoga, financial wellness sessions, guided meditation, and more. While there are numerous activities and wellness resources for employees to participate in, time is the common barrier that often prevents faculty and staff from taking advantage of these resources. Based on a UMB fitness assessment, time was noted as the most common barrier to becoming more active with a response of 87 percent.
In response to the time barrier, UMB and its partners will implement new initiatives, relaunch employee favorites such as Weight Watchers at Work, and continue to promote trending wellness and health topics by increasing awareness.
UMB will accept the Healthiest Maryland Businesses award June 7 at the Maryland Workplace Health and Wellness Symposium, where this year's theme is "Creating a Safe Workplace Culture."
To stay connected with UMB's wellness programs and activities, visit the link below.