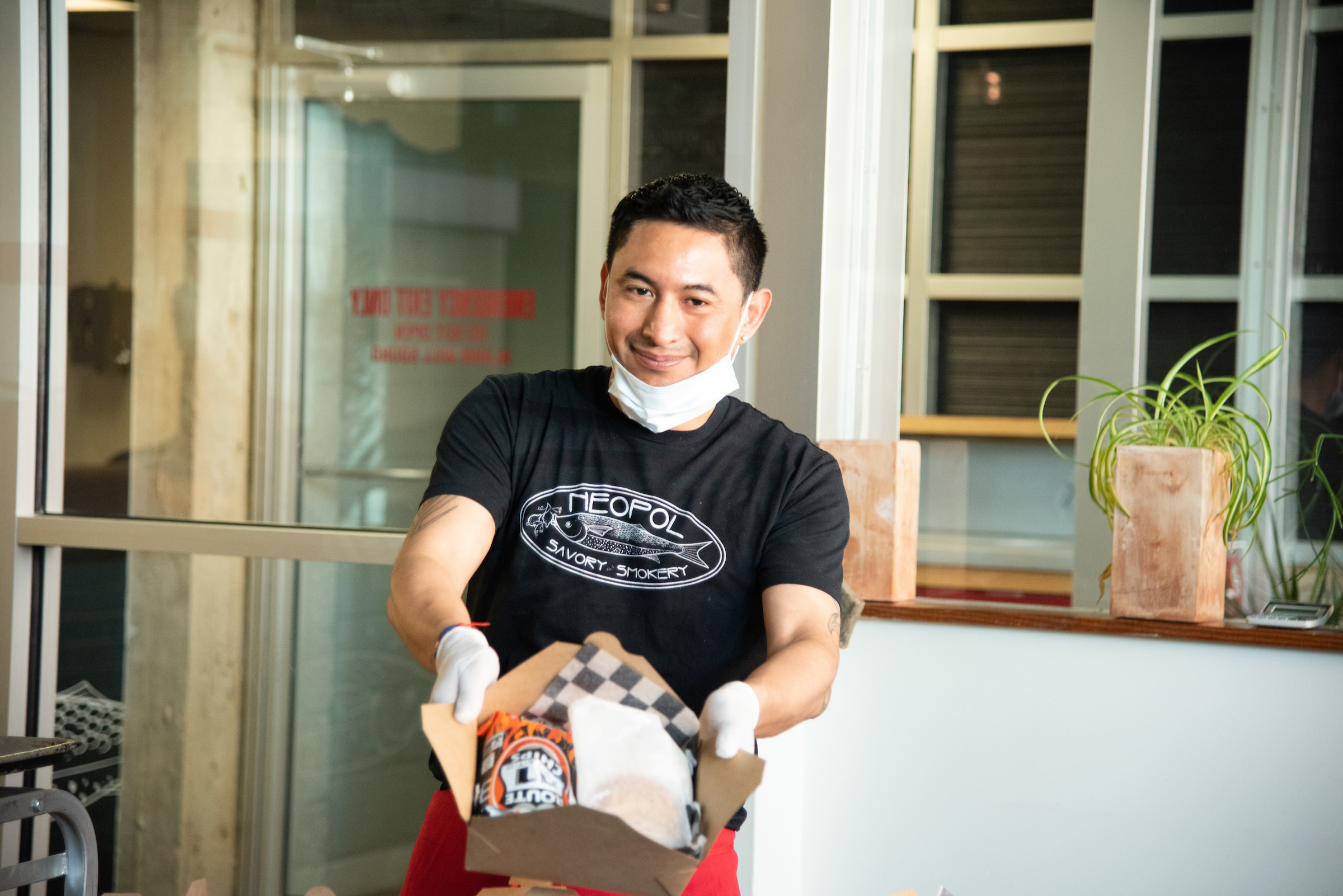 UMB is seeking monetary donations to help order food from local businesses and provide free lunch to essential employees working on campus during the COVID-19 pandemic.
---
The University of Maryland, Baltimore (UMB) is collecting donations to support local businesses and its essential employees who are working on campus during the novel coronavirus (COVID-19) pandemic with the Food for Our Front Lines program.
The program's mission is to provide a meal a day for UMB employees who must remain on campus to perform essential operations and keep our assets safe. These dedicated employees include police and public safety, vet services, parking and transportation, housekeeping, facilities, payroll, procurement, and more.
A donation of $12.50 will provide a meal for one of the 200-plus employees working daily at the University. This much-needed support will directly support local businesses in the West Baltimore community as they struggle to remain operational and survive this pandemic. These merchants not only provide vital services to West Baltimore residents and the greater UMB community, but they also provide employment for many.
The participating restaurants are Culinary Architecture, Neopol Smokery, Primo Chicken, Ruben's Mexican, Taco Town, and Zella's Pizzeria.
For more information or to make a gift, visit www.umaryland.edu/giving/frontline.
To read more about about the program and watch a video about the first delivery of food, click on the links below.