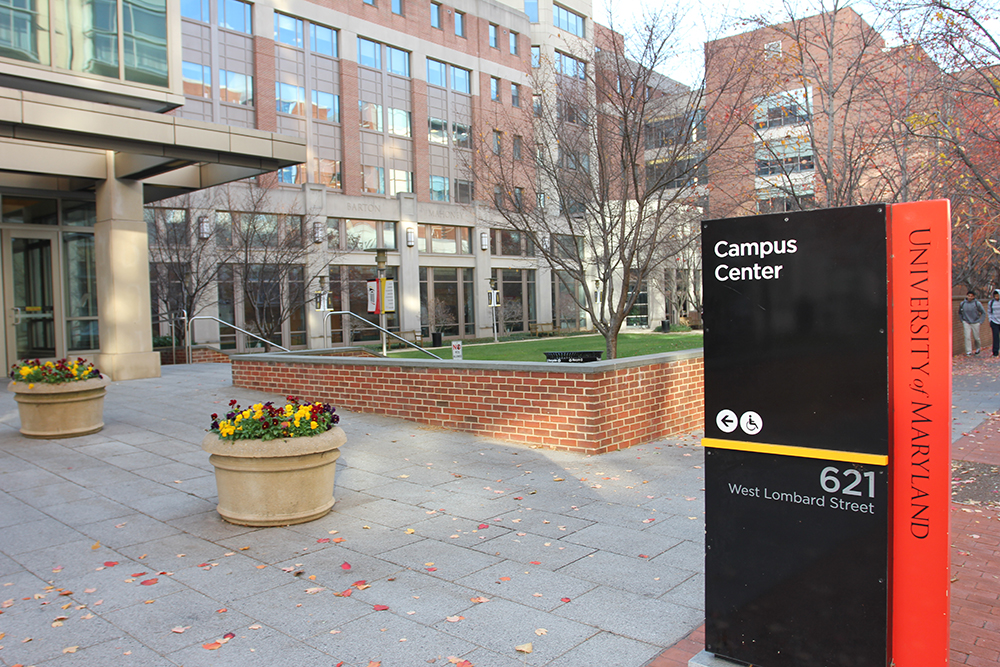 University honored for second year in a row for Student Affairs' focus on employee diversity, staffing practices, and work environment.
---
For the second year in a row, the University of Maryland, Baltimore (UMB) was named one of the Most Promising Places to Work in Student Affairs by the American College Personnel Association (ACPA)-College Student Educators International and Diverse: Issues In Higher Education magazine.
UMB was one of 27 institutions selected for the honor, which focuses on workplace diversity, staffing practices, and work environment. The award uses a web-based survey approach to examine categories such as family friendliness, salary/benefits, and professional development opportunities.
Patty Alvarez, PhD, MS, assistant vice president of Student Affairs, Office of Academic Affairs, says the award "acknowledges the Student Affairs and Campus Life Services staff and our commitment to innovation, diversity, and inclusion. UMB's policies and benefits also assist in creating an environment that is supportive of staff and their success.
"I was very excited and pleased that UMB was recognized again for creating a positive and innovative work environment committed to diversity and inclusive excellence," Alvarez adds. "I am committed to working with my colleagues within Student Affairs and Campus Life Services and across the University to create inclusive and respectful environments where our staff feel valued as individuals and professionals."
"This is something that we need to work to achieve on a daily basis and through strategic ways," adds Alvarez, who also thanked UMB leaders Bruce E. Jarrell, MD, FACS, interim president; Roger Ward, EdD, JD, MSL, MPA, executive vice president, interim provost, and Graduate School dean; and Flavius Lilly, PhD, MA, MPH, associate vice president of Academic and Student Affairs, for their support of Student Affairs.
The initiatives highlighted in UMB's award application included the Live Near Your Work Program, which provides University employees with homebuying funds and resources; parental leave policies that allow up to eight weeks off for a newborn or a child adoption under the age of 6; dedicated lactation spaces; the tuition remission benefit that's available to use at any of the 11 University System of Maryland institutions; and other initiatives offered by Student Affairs.
UMB and the 26 other Most Promising Places to Work in Student Affairs winners will be highlighted in the March 5 edition of Diverse, which offers news, commentary, and special reports on diversity in higher education. Since 2014, Diverse and ACPA have collaborated to recognize award recipients. Alvarez will represent UMB at the awards presentation during ACPA's annual meeting March 2-5 in Nashville, Tenn.
Read a news release about the 2020 winners.