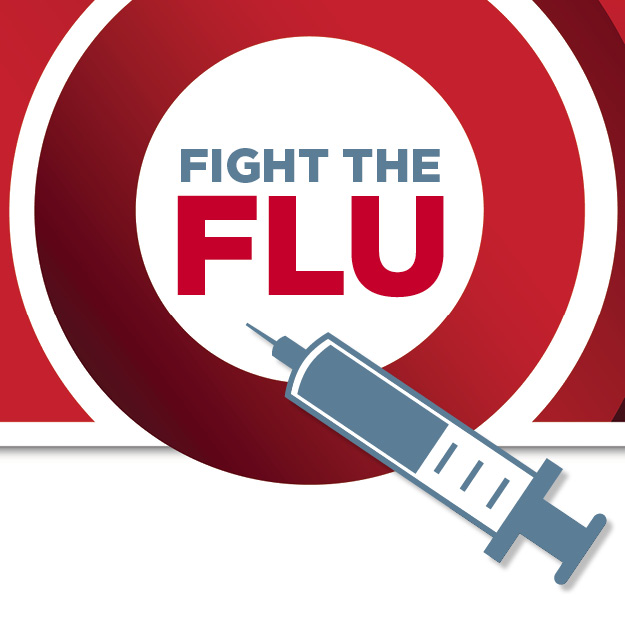 Because of the COVID-19 pandemic, getting a flu shot is more important than ever.
---
University of Maryland, Baltimore (UMB) students and employees, including those learning remotely and teleworking, can schedule an appointment to receive a flu shot in January or February.
Because some of the symptoms of the flu and COVID-19 are similar, getting a flu shot is more important than ever. It will reduce your risk from the flu while conserving health care resources to fight the pandemic.
UMaryland Immediate Care (UMIC) clinics will be offered on the first floor of the Southern Management Corporation Campus Center.
A full list of dates and times is available along with the registration form here.
The dates are:
Tuesdays, 2 p.m.-4:45 p.m. Jan. 19-Feb. 23
Fridays, 9 a.m.-11:45 a.m. Jan. 22-Feb. 26
Time slots are not appointments, but a range of time when you can arrive for your shot. No walk-ins will be accepted, and you must have your photo ID to check in plus your insurance card if insurance is covering the cost.
UMIC will offer asymptomatic COVID-19 testing during the flu shot visit.
UMB students with active insurance are covered at UMIC. UMB employees' insurance will cover the flu shot at UMIC if your insurance is through University of Maryland or your HMO or MCO plan lists a University of Maryland Family Medicine provider on your insurance card.
Out-of-pocket rates for those not covered by insurance are $40 for the flu shot or $70 for a high-dose flu shot, plus a $56 administration fee.
You also can safely get a flu vaccine at other locations including your doctor's office, health departments, and pharmacies.
Many University of Maryland Medical System (UMMS) hospitals are offering community vaccination clinics and are following the Centers for Disease Control and Prevention vaccination guidance during a pandemic. View all UMMS flu shot locations.
Students and employees learning and working from home also can visit the Maryland Department of Health's Get Vaccinated page for a full list of flu shot locations.
Find more information about fighting the flu and the pandemic at UMB's Coronavirus Recovery website.