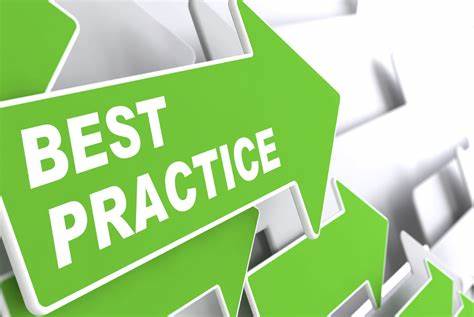 With the change in the way UMB has to conduct business, the need to use video conferencing tools has risen dramatically.
---
With the change in how UMB has to conduct business — from day-to-day operations to conducting meetings to instructing graduate courses — the need to use video conferencing tools such as Webex, Zoom, and Microsoft Teams Meetings has risen dramatically.
Web conferencing tools are designed to be relatively intuitive and easy to use. However, in becoming the primary environment for meetings and classes, there are aspects of using online tools that can create problems that aren't immediately evident.
As such, the Center for Information Technology Services (CITS) has put together tips to help your online sessions be a success. The following best practices are for those who are hosting/instructing and as well as people who are attending.
Instructions
Provide detailed instructions about how to use the web conferencing tool. Make sure participants know where they can find video, microphone, and audio settings; how to use the chat box; how to set up their profile; and so on. Especially for classes that meet multiple times, you may want to run through some of these items when you meet for the first time.
Profiles
Add a picture to your profile, and encourage others to do the same. Images or avatars that appear when the video is turned off can be incredibly helpful for building intimacy. There is debate about whether people (and specifically students) should always be asked to use video (bandwidth is a real issue for some people), but having a recognizable profile image for all colleagues and students is a great place to start.
Passwords
Remember to password protect meetings/classes. There have been reports of random people accessing public meetings and disrupting the event.
Session Settings/Preferences
You want to get familiar with the preferences/settings as they pertain to presenting in the tool you are using.
Sharing: Webex and Zoom offer a way to turn off the default setting that anyone can share their screen.
Mute all: You can "mute all," which turns all the participants' microphones off, to minimize background noises that may be distracting when speaking (participants can always turn their microphone back on).
Chat: The chat box can be useful during meetings and classes to facilitate communication between you and the participants or among the students themselves.However, it may sometimes be distracting or possibly misused. As such, it is possible to turn the chat box off if necessary.
Get Help Fielding Questions
While instructing a class or conducting a meeting, it may be helpful to have someone who can monitor the chat box and track raised hands. Especially with larger meetings and classes, it can become cumbersome to both run the meeting and keep track of participants who have questions.
Facilitation
Be intentional about calling on people. If you ask for introductions, you may need to call on participants. Or you also can create a non-verbal method using raised hands or the chat box that will help facilitate the involvement of participants.
Scheduled breaks
More specific to meetings than classes, it may be appreciated if the meetings are only intended to be 25 minutes (vs. 30) or 50 minutes (vs. one hour). To be in back-to-back meetings all day can be tiresome. While we don't need "travel time" to different locations on campus, having a few minutes for a physical or mental break is necessary.
As we continue to work from home, many of us probably will come across other "lessons learned." If so, please share them with CITS at CITSCommunications@umaryland.edu. We'll compile additional best practices and continue to share.