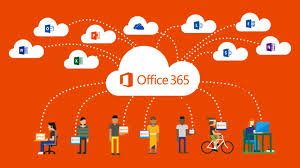 If you've been interested in learning more about Office 365's various features and tools, here's a look at what support is offered.
---
Have you been interested in learning more about the various features and tools that Office 365 offers but are short on time and are unable to attend training classes? If so, we encourage you to visit the www.umaryland.edu/office365 site!
A variety of resources are available to help you learn about OneDrive, SharePoint, Teams, Skype, and more.
New to Office 365?
If you are entirely new to Office 365, at the top of the site, three short videos have been created that cover the three primary Introduction to Office 365 topics.
The videos cover:
Introduction to Office 365 and OneDrive

Introduction to the Office 365 Portal

Introduction to Skype
Want to Learn What Else Office 365 Can Do for You?
If you've been using Office 365 and are curious about what else the various tools offer or you have questions, each component of Office 365 is listed and will lead you to additional resources.
These resources include:
UMB-specific job aids

Links to specific instructions created by Microsoft

Links to videos created by Microsoft
As Office 365 and OneDrive are the future of UMB, we encourage you to visit www.umaryland.edu/office365 to learn more about these great tools.