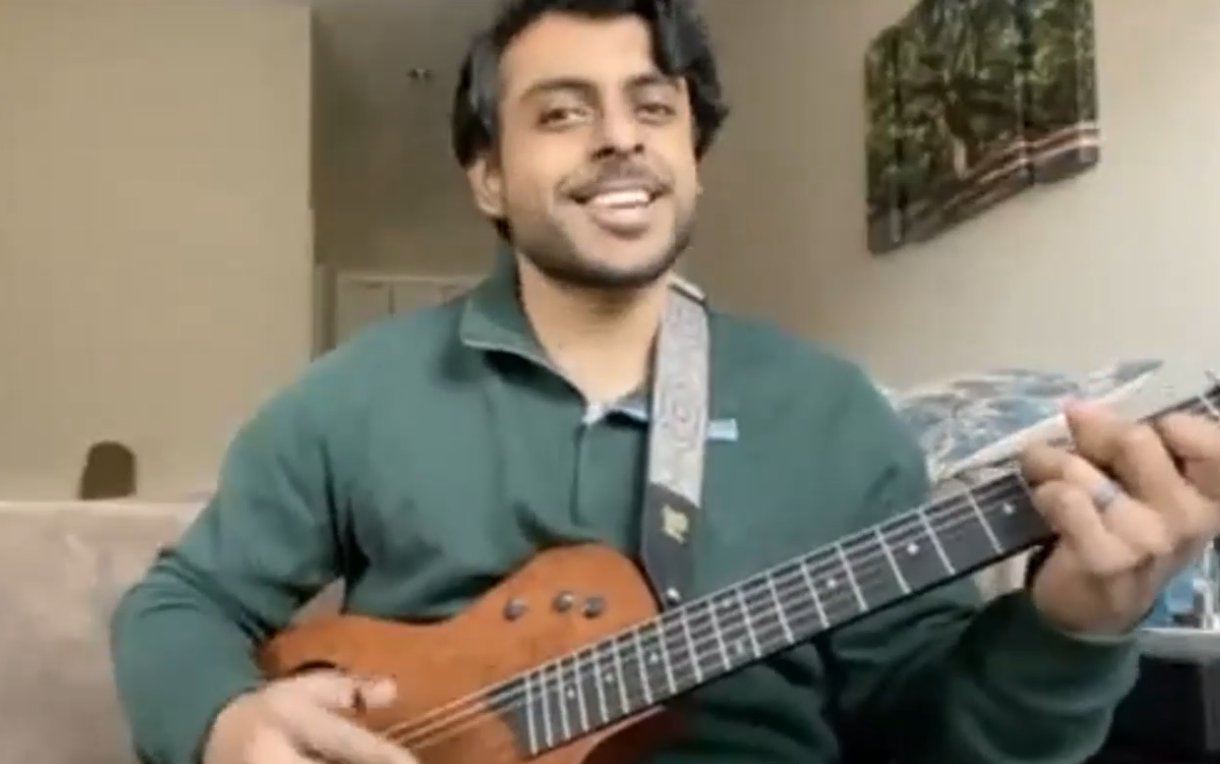 The virtual show featured 10 performers including a comedic juggler, dancers, and musicians.
---
The University of Maryland, Baltimore (UMB) hosted its first "UMB's Got Talent" show Dec. 17, allowing students, faculty, and staff to show off wide-ranging talents that included comedic juggling, singing, piano-playing, and dancing.
Hosted by Mark Emmel, MAS, director of Organization and Employee Development, Human Resource Services, the virtual show featured 10 performers and drew about 140 attendees on Zoom.
Performers included first-year medical students Nisita Dutta and Nathan Sarkar, who have never met in person but collaborated over video on Amy Winehouse's "Valerie," with Dutta singing and Sarkar playing piano; Sarasijhaa Desikan, MD, assistant professor, School of Medicine, performing a South Asian fusion dance; and Oksana Mishler, RDH, MS, assistant professor, School of Dentistry, who trained on piano in her native Russia and performed Mozart and Beethoven. The School of Medicine's Hippocratic Notes also performed a Christmas song.
Gregory Brightbill, MBA, MEd, associate director, student leadership and involvement, Intercultural Leadership and Engagement, performed on the piano of his grandmother, who taught him how to play and died recently of COVID-19.
The show was a collaborative project among the University Student Government Association, the Faculty Senate, and the Staff Senate. The performances were judged on four criteria: preparation, quality and delivery, stage presence, and creativity.
You can watch all of the performances and see whom the judges chose as the winners here. Enter passcode: !WG9Jj$e