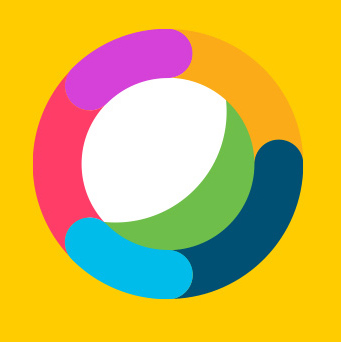 UMB students, faculty, and staff can learn, meet, share, and message anywhere with this leading collaboration tool.
---
UMB's Center for Information Technology Services (CITS) is launching Webex on April 2, 2019. Learn, meet, share, and message anywhere with the leading technology of Webex. The Webex suite of collaboration technologies consists of: Webex Meetings, Webex Teams, Webex Events, and Webex Training. Webex Meetings and Webex Teams are the most commonly used, and you'll become familiar with their symbols.
Webex Meetings
Webex Meetings empowers you to schedule a virtual meeting for others to join on any device from anywhere. Webex offers two ways to schedule your meeting: a Personal Room meeting or a Scheduled meeting.
Your Personal Room meeting has the same URL (https://umaryland.webex.com/meet/youraccount) for all meetings and is great for impromptu meetings. Just message, email or share the URL and others can join at any time. You control your personal settings and can receive an email notification if someone enters your Personal Room Lobby.
You can schedule meetings using the shortcut icons available in Outlook Calendar. This can be made available on UMB desktops and in the cloud (Office 365). If Outlook is not installed on your PC, simply go to this Webex link to schedule a meeting. This can be a one-time meeting or a recurring series of meetings with unique URLs for attendees to join.
Personal Room meetings are typically used for more informal meetings, while Scheduled meetings provide more meeting options. Once you and your attendees are in a Webex meeting, the experience for you and your attendees is the same.
Features available in any Webex meeting include: file sharing (including giving control to others to make modifications), recording, and video capability.
All of this can be done in real time, from anywhere you have Webex.
Webex Teams
Webex Teams allows you to message and share before and after Webex meetings. It is particularly effective for group learning or project work. You can set up a Space in Webex Teams and invite anyone you wish. You also can name your space to reflect the purpose of the group or project. You can message the group at any time, and those messages will stay in the Space. Members can review messages at any time and add new ones. Group members also can share documents in the Space and have those documents continuously available. This is helpful for someone to catch up on the project, documents, and messages that were shared while they were away.
A virtual Whiteboard also is available, and group meetings can be started with one click, with no more waiting on hosts to start a meeting. The project team can go from messaging and sharing documents to a virtual team meeting with voice and video to work on that document together in real time. There are no file size limitations in Webex Teams.
There is value in offering UMB students, faculty, and staff an alternative collaboration tool that will co-exist with Skype for Business. It is a pleasure for CITS to extend Webex Services to the campus. Enjoy Webex!