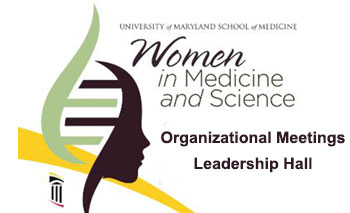 Come and help us get WIMS established at the University of Maryland School of Medicine. On behalf of the WIMS organizing committee: Iris Lindberg, PhD, Rose Viscardi, MD, and Sheri Slezak, MD.
---
Organizational Meetings
Leadership Hall
Next Meeting: TBA
This program is supported by the UMSOM Culture Transformation Initiative.
WE HOPE TO SEE YOU AT THE NEXT MEETING! (TBA)
Questions or comments?
Please email Nancy Ryan Lowitt MD, EdM, FACP