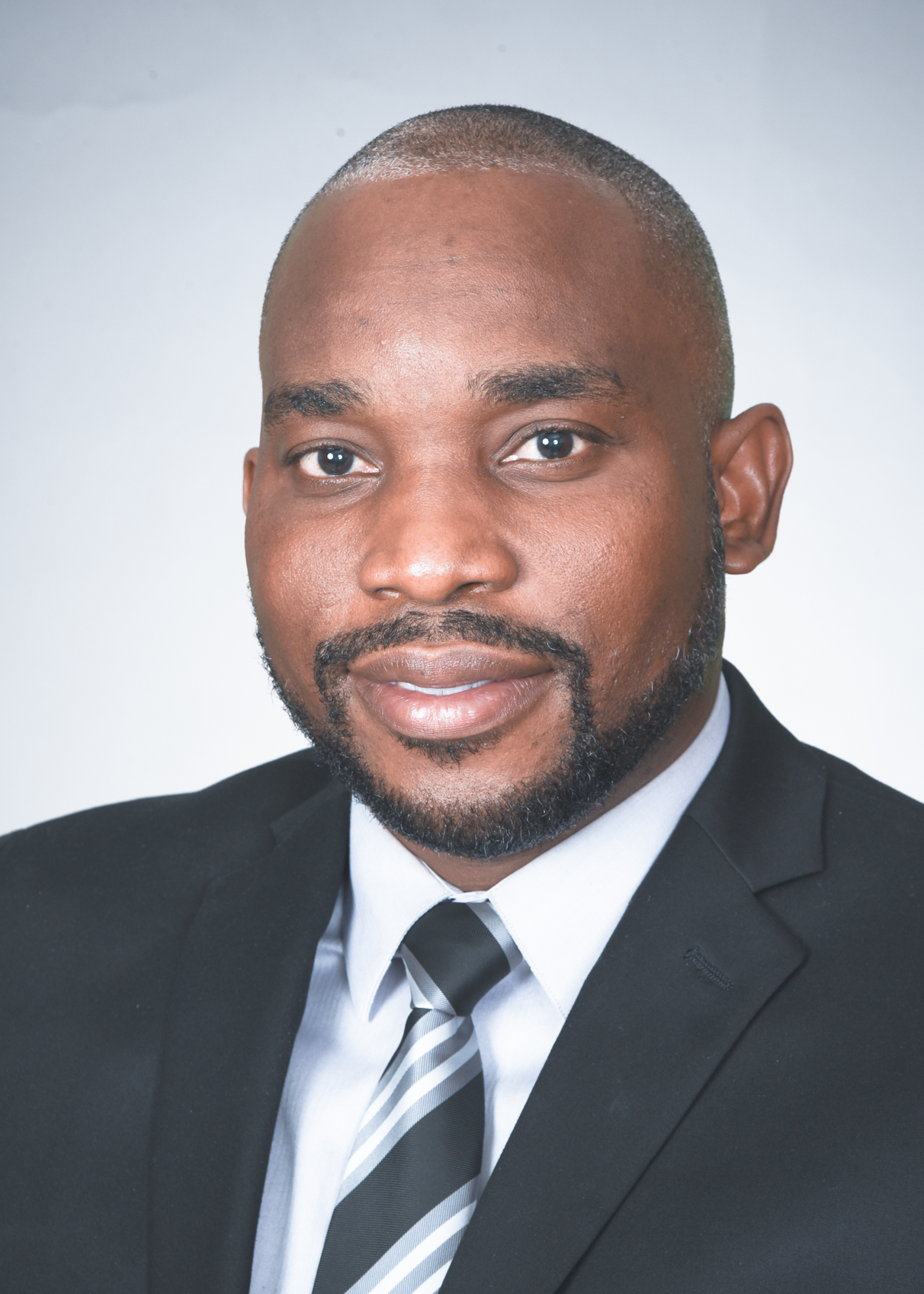 As an associate dean of color, I have been provided the opportunity to continue to inspire and highlight promotion of diversity among the School's students, staff, faculty, and leadership.
---
By: Bimbola F. Akintade, PhD '11, MS '05, MBA, MHA, BSN '03, CCRN, ACNP-BC, NEA-BC, FAANP, associate professor and associate dean for the Master of Science in Nursing program
---
I am a proud product of UMSON as I have advanced through many different roles from student – undergraduate, graduate, and doctoral – to faculty and now to School leadership in my role as an associate dean. This has afforded me many opportunities to understand how students and faculty may approach certain situations, to become familiar with the School's culture, and to contribute richly to it.
I am responsible for curricular processes and outcomes for the Master of Science in Nursing program's Clinical Nurse Leader, Nursing Informatics, Community/Public Health Nursing, and Health Services Leadership and Management specialties. I am tasked with facilitating innovative program development and integration of technology to shape implementation, evaluation, and ongoing quality assurance. Over the years, I have emerged as a role model to students and as a leader and resource to my colleagues.
As an associate dean of color, I have been provided the opportunity to continue to inspire and highlight promotion of diversity among the School's students, staff, faculty, and leadership. Based on my 19-year clinical experience (four years as a nurse and 15 years as an acute care nurse practitioner) in trauma and critical care, I am aware that serving the health care needs of diverse patients in Maryland and beyond requires a diverse nursing workforce. Doing so requires knowledge and understanding of different cultures and of patients' attitudes toward health care. A diverse nursing workforce recognizes and respects these different factors and helps create effective treatment plans, leading to improved outcomes and increased patient satisfaction.
At UMSON, where diversity is a source of strength and innovation and 49% of students identify as members of minority ethnic/racial groups, we are committed to preparing future nurses to provide culturally competent care. Nationally, nurses from minority backgrounds represent just 19.2% of the registered nurse (RN) workforce. Working closely with the Office of Admissions, I am able to help recruit and support a diverse applicant pool.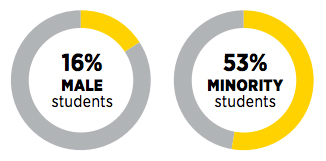 For six years (from 2012 - 17), I served as the founding faculty mentor for the , a student organization. In this role, I mentored the chapter's leadership, which is composed primarily of UMSON students. The organization provides a framework for nurses to meet as a group and to discuss and influence factors that affect male nurses in Maryland. UMSON's student population is 13% male, whereas nationally, only 9% of the RN workforce is male.
In May, I was named as a founding board member of Doctors of Nursing Practice (DNPs) of Color, and I am chair of the organization's Research Committee. Serving in these positions allows me to advocate for minority nurses nationwide, especially those in doctoral programs. This organization aims to increase diversity in the nursing workforce while also reducing health disparities for patients. As a board member, I support the organization's mission, serve as an ambassador, and lend advice and expertise to the organization's leadership. This experience helps me effectively identify opportunities to mentor and support minority students at UMSON through their academic journeys and beyond.
Through my various roles at UMSON, I have had the opportunity to implement and foster initiatives to improve diversity and inclusion and, ultimately, student learning experiences. My vision for diversity and inclusion in the MSN program includes an environment in which minority students feel safe and supported and experience mentorship from a diverse faculty core. I am very encouraged because the MSN program, especially the Clinical Nurse Leader specialty, boasts a diverse student population that has served as a foundation for dynamic interactions where teaching and learning opportunities are maximized.
Disclaimer: Elm Voices & Opinions articles reflect the thoughts or opinions of their individual authors, and may not represent the thoughts or values of UMB as an institution.