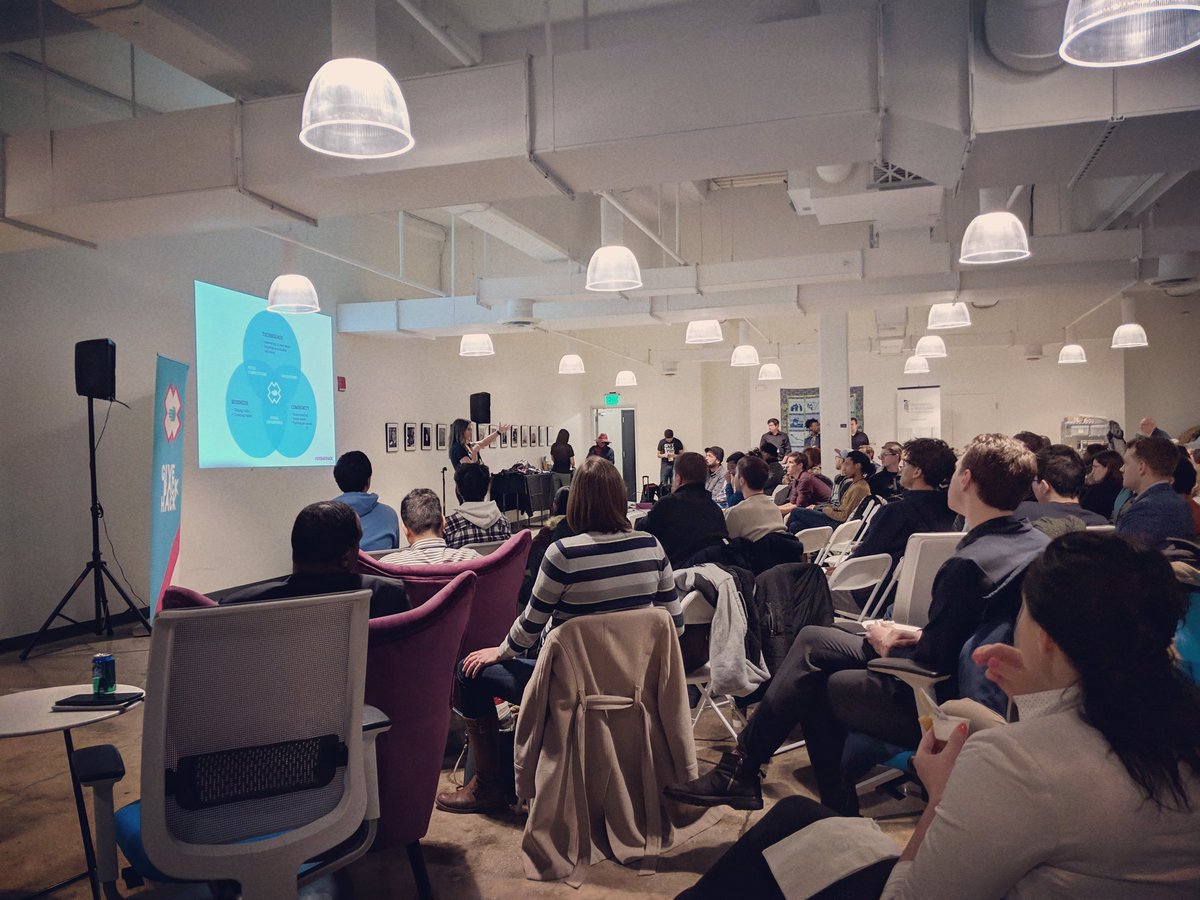 Dr. J. Howard Kucher shares takeaways from his experience mentoring at GiveBackHack Baltimore.
---
There is an old adage that says that the teacher learns as much or more than the student.
Earlier this month, I had the pleasure of serving as a mentor at GiveBackHack Baltimore, and I sure did learn a few things.
GiveBackHack is a weekend-long event that brings together passionate community members to develop sustainable, technology-based solutions to some of our most pressing social issues. Originated in Columbus, Ohio, in 2015, the program came to Baltimore thanks to a team of energetic students and entrepreneurs. Over a 48-hour period, nine projects were built and developed. As a mentor, I not only had a great time, but I also learned a few things about this town we call home.
There is a critical mass
On a day-to-day basis, much of what happens in Baltimore lives in silos, centered around specific schools, specific incubators, or specific programs. While there are attempts to bridge these gaps, they have yet to integrate the various resources fully. But at GiveBackHack, 95 people who had never met before came together, pitched 40 different ideas, and merged, massaged, and manipulated them into models for effective and sustainable social enterprises (in fact, one of the concepts was a digital platform to "sync the city"). So, for the skeptic who says that the silos are too big, the walls too high, I can tell you that for at least 48 hours that was not true.
These folks are fired up
Not just about specific ideas (which is more typical) but about the process, the camaraderie, and the community. Fired up enough that they worked through the entire weekend. Fired up enough that there was almost no proprietary concern for protecting ideas between one team and another (which is almost unheard of in typical entrepreneurship spaces). Fired up enough that the energy level Sunday afternoon was just as high as it was Friday night (due in no small part to the tireless efforts of the organizers and facilitators).
Giving back is bi-directional
Even as they were figuring out how to give back, participants also were paying things forward. On Saturday afternoon, 20 students from Girls Who Code jumped into the middle of the hackathon and had a hackathon of their own. And every single one of the teams engaged with the girls, giving them advice and coaching even as the teams themselves were getting advice from the mentors.
I was lucky enough to be there for the final presentations, and the amount of effort and thought that were put into these projects in just 48 hours was amazing. Plans are already underway for GiveBackHack Baltimore 2020, and I can't wait to see what I learn next year.
Note: Dr. J. Howard Kucher is the faculty program manager of the Graduate Research Innovation District (Grid) at the University of Maryland Graduate School.
Disclaimer: Elm Voices & Opinions articles reflect the thoughts or opinions of their individual authors, and may not represent the thoughts or values of UMB as an institution.