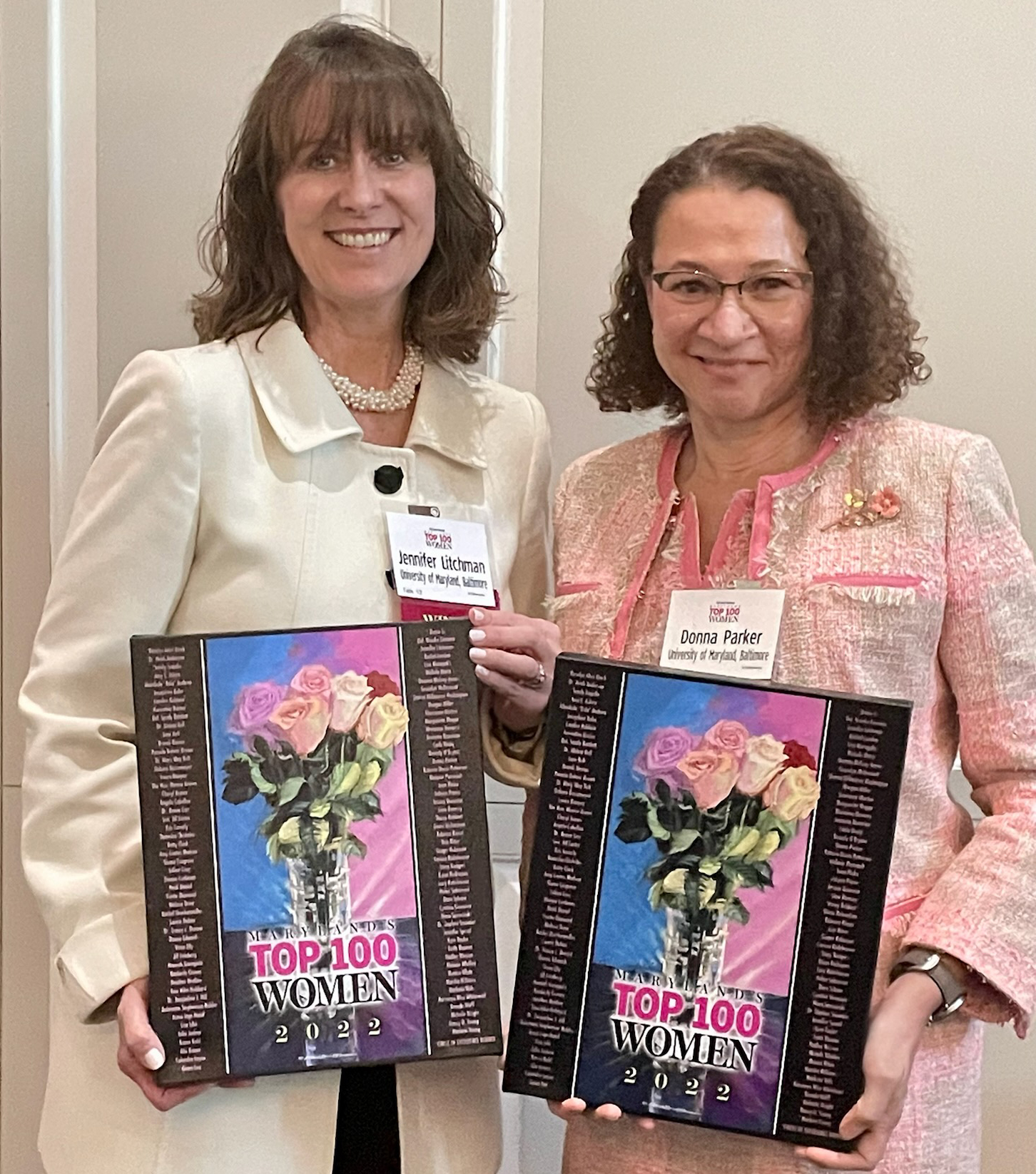 The University of Maryland, Baltimore's (UMB) Jennifer B. Litchman, MA, and Donna L. Parker, MD, FACP, were among the honorees at a banquet May 9 to celebrate The Daily Record's Maryland's Top 100 Women list for 2022.
Litchman, senior vice president for external relations, UMB, and Parker, professor, Department of Medicine, and senior associate dean for undergraduate medical education, University of Maryland School of Medicine, were named to the list in March. Litchman was named to the list for the second time since 2016; Parker is a first-time honoree.
The celebration was held at the University of Maryland, College Park's Riggs Alumni Center.
The Daily Record, a statewide newspaper that focuses on business, law, and government, has honored more than 1,700 women with the Top 100 Women designation since 1996, recognizing outstanding professional accomplishments, community leadership, and mentoring.
This year, 11 women were inducted into the Circle of Excellence for winning the award for a third time. There were 71 first-time winners for 2022.
Read more about Litchman's and Parker's Top 100 Women list honor at this link.