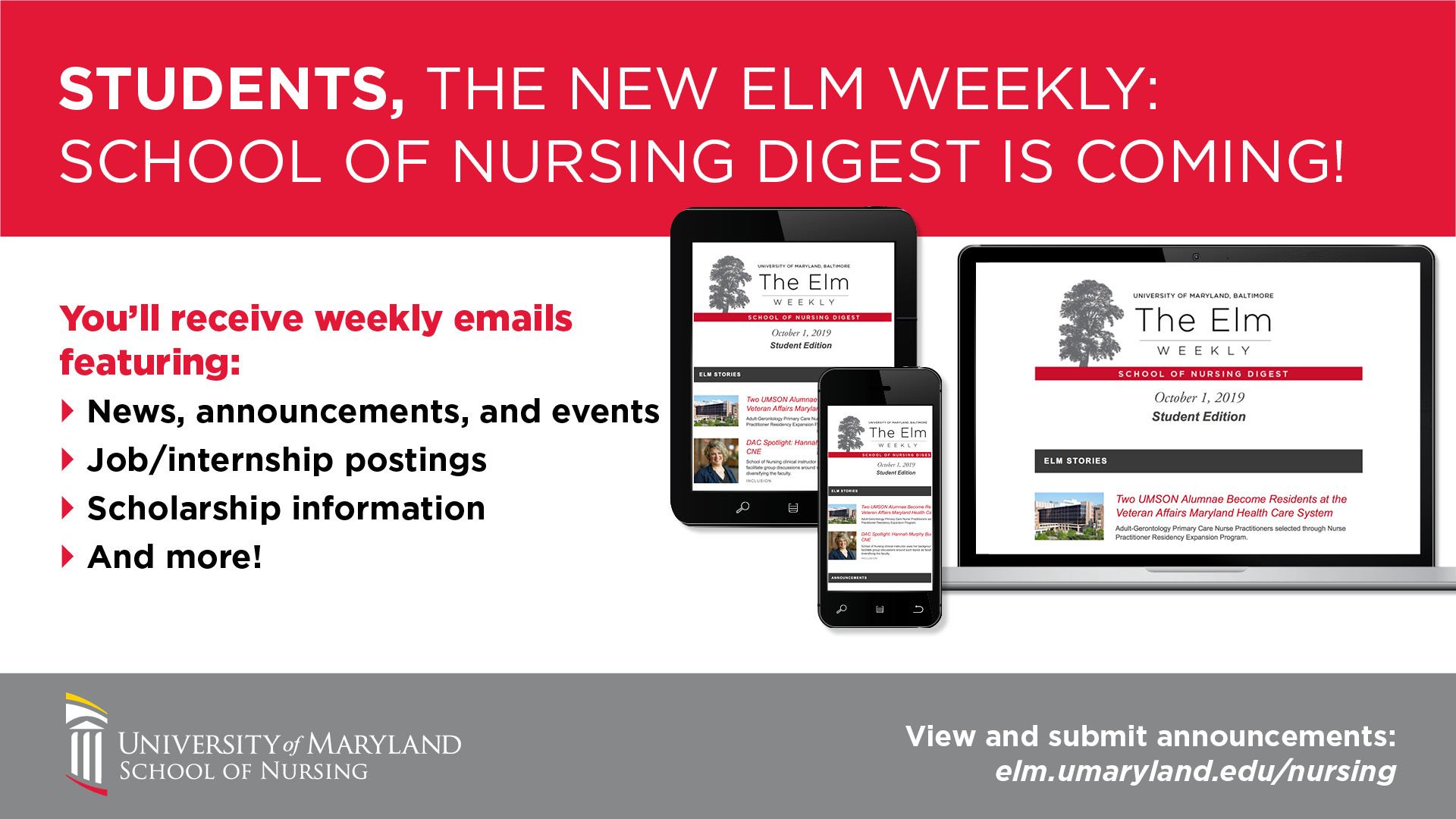 Beginning Tuesday, Oct. 1, all UMSON students will receive a weekly digest of student-focused content posted to The Elm: Nursing.
Each Tuesday, students will receive an email at their @umaryland.edu address featuring:
News, announcements, and events
Job/internship postings
Scholarship information
And more!
Any member of our community is welcome to submit content to The Elm. On the submission form under "Who is this message for?" simply select:
"Students" to have your content appear in the student edition
"Faculty" and/or "Staff" to have your content appear in the faculty and staff edition
The faculty and staff edition will continue to be delivered each Tuesday.
Questions? Contact the Office of Communications.