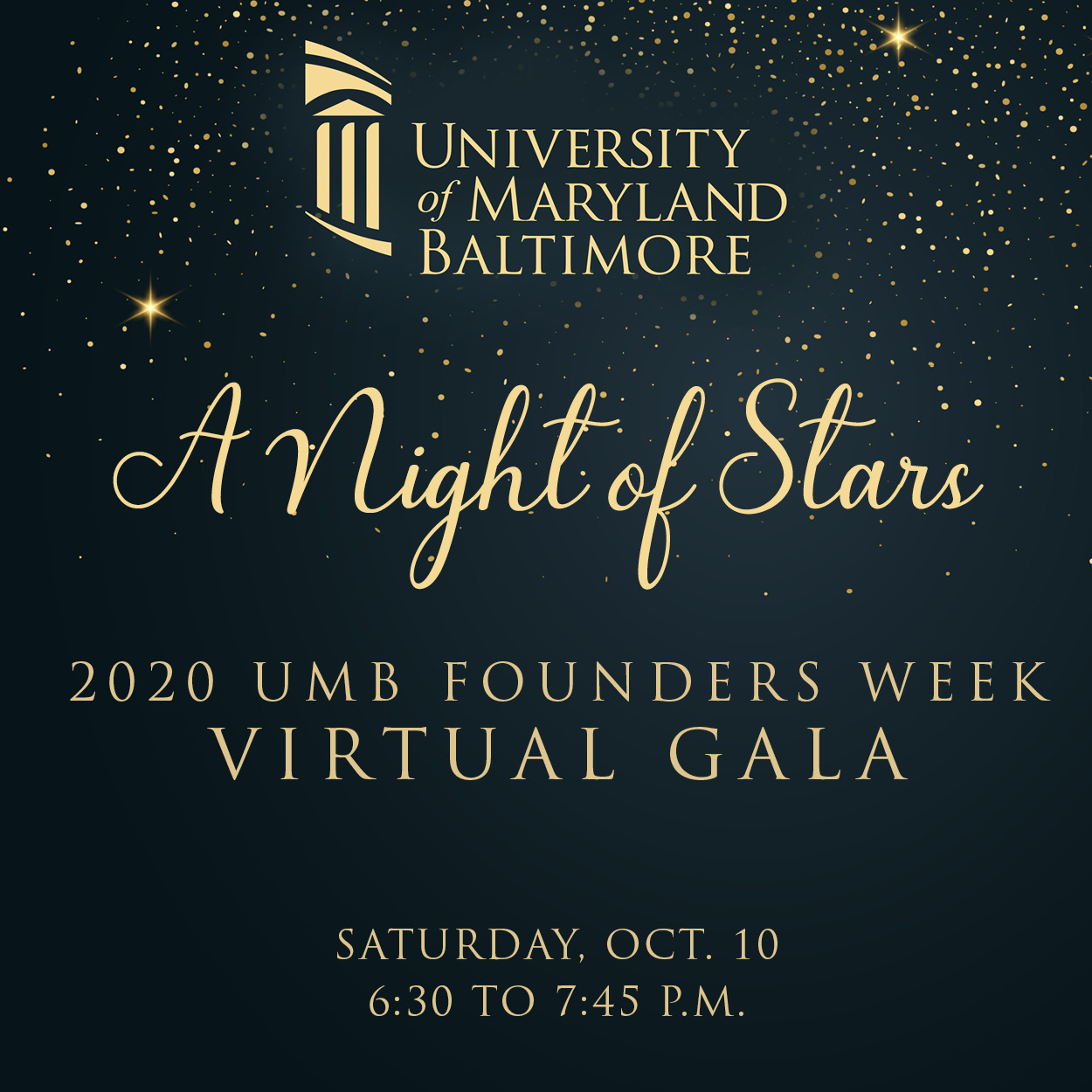 The University of Maryland, Baltimore (UMB) will be celebrating Founders Week this year with an online Gala titled "A Night of Stars" on Saturday, Oct. 10, from 6:30 to 7:45 p.m.
WJZ-TV's Denise Koch will emcee a free, fun, and virtual program featuring a signature cocktail from a mixologist, a recipe demonstration by renowned chef Linwood Dame, and performances by a surprise Broadway star.
You also will have the chance to bid on some exciting raffle items, including a catered dinner for 10 from Linwoods restaurant in your home.
You also will meet UMB's own stars, including the David J. Ramsay Entrepreneur of the Year, Researcher of the Year, Public Servant of the Year, and Educator of the Year. (Read about the winners.)
In addition, Catalysts for Excellence from the six UMB professional schools will be recognized as well as the UMB Foundation's Distinguished Service Award winners, Marco and Debbie Chacón.
There will be additional surprises, and this bonus: No masks required!
Register to attend and learn more about Founders Week.