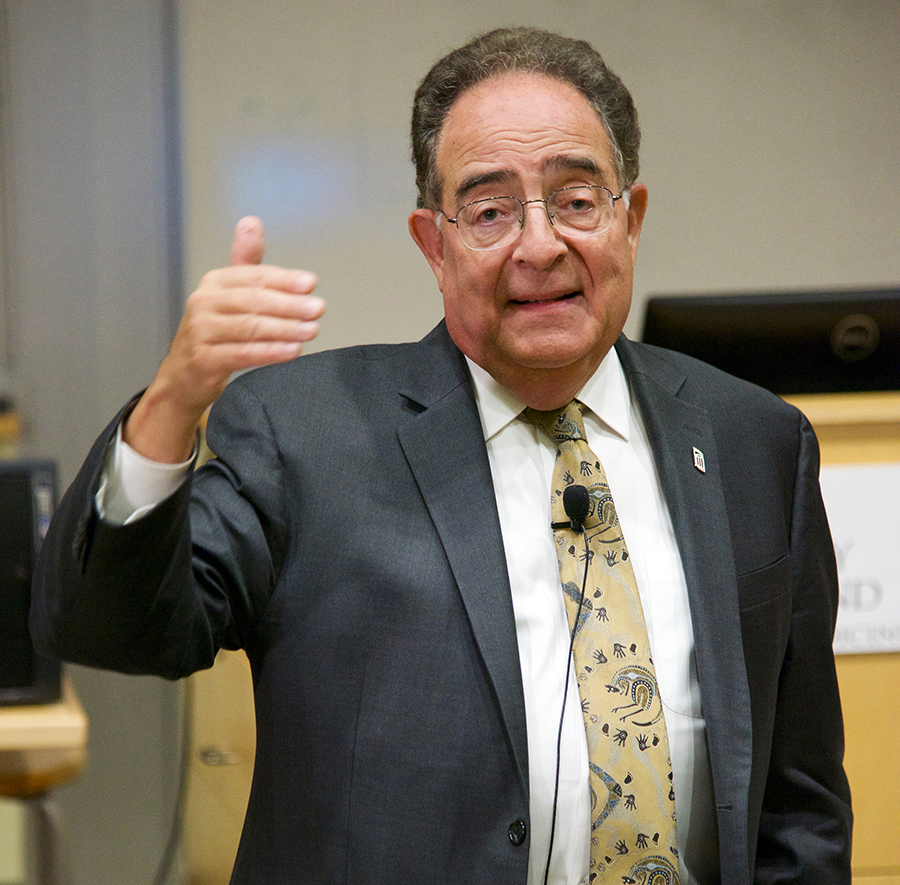 Dr. Perman and other leaders update the UMB community on a number of initiatives and issues.
---
University of Maryland, Baltimore (UMB) President Jay A. Perman, MD, held his Quarterly Q&A on April 10, updating staff, students, and faculty in attendance on a number of issues during the hourlong session in the Bressler Research Building's Taylor Lecture Hall.
Perman kicked off the discussion by urging everyone at UMB to participate in the recent smoking survey, an initiative that grew out of concerns voiced at previous Q&As. The University wants to learn about the attitudes, behaviors, and expectations of smokers and non-smokers as it seeks to evaluate polices related to smoking on campus and tobacco cessation efforts.
"If any of you have not participated in the smoking survey, please do so," Perman said. "And please give us as much information as you can in your responses so we can deal with an issue that many institutions and municipalities have faced: How to be cognizant of people who wish to smoke while taking care of others who believe it has no place at UMB."
Among other issues:
Watch a video of the April Q&A and read recaps of past Q&As.