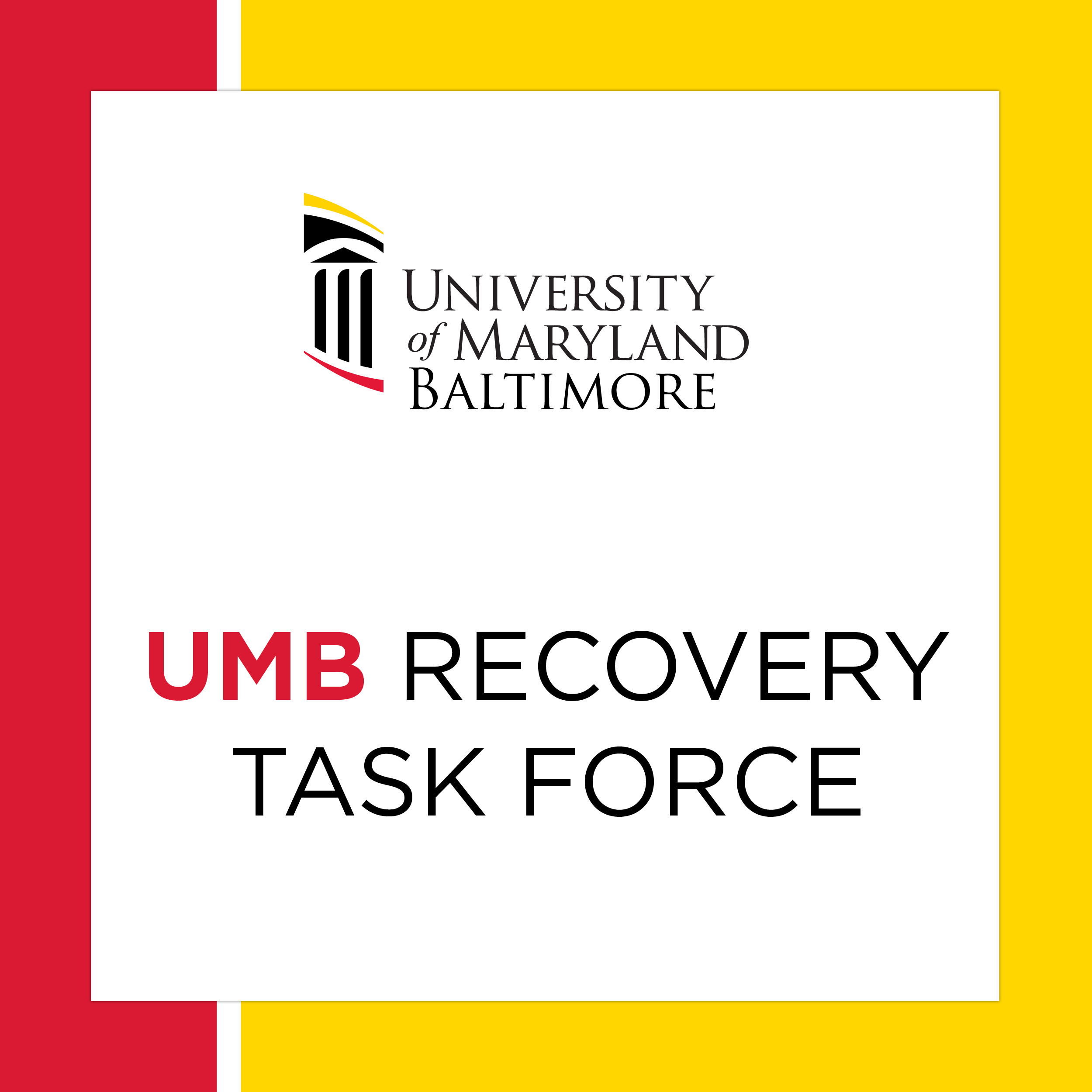 Sponsors must coordinate visits and communicate expectations such as symptom reporting and testing.
---
The University of Maryland, Baltimore (UMB) has issued guidance about visitors to its campus and other facilities during the COVID-19 pandemic.
Before coming to campus, visitors will be required to fill out a form and may also need to be tested and trained, depending on how often and how long they will be on campus.
Visitors with routine access, such as research volunteers or international scholars, will need to fill out the SAFE on Campus daily symptom monitoring form before coming to campus, as well as provide a negative COVID-19 test result and complete UMB COVID-19 Training for Non-UMB Employees.
Visitors who require intermittent access, such as a UMB CURE Scholar, will need to fill out a self-certified acknowledgment form and complete the COVID-19 training.
Infrequent and non-recurring visitors, such as a prospective student, will need to fill out the acknowledgment form.
The UMB representative who sponsors a visitor is responsible for coordinating, communicating, and maintaining compliance of COVID-19 measures. The sponsor is responsible for informing the visitor of safety and health requirements, as well as coordinating internally to receive approval for the visit.
Currently, visits should be scheduled, but alternate procedures can be created and approved by a dean or vice president.
On the day of the visit, the visitor should arrive at the facility's main entrance and check in at the security desk. The sponsor should provide visitors' names to the security officer beforehand.
Visitors are required to wear a cloth face covering, maintain physical distancing of 6 feet, and practice good hygiene such as frequent handwashing. Visitors who are unable to wear a face covering will be provided with an accommodation.
Children are not allowed on campus unless part of an organized UMB program.
Sponsors should ask contractors or service providers about their company's COVID-19 health and safety plan and attempt to obtain an acknowledgment form.
Sponsors must communicate to international visitors that they are required to self-isolate for the required number of days suggested by the Centers for Disease Control and Prevention before their UMB visit. The sponsor must also notify the UMB Office of International Services if expecting an international visitor.
A visitor participating in a clinical trial should follow standard practices of care, which require participation in a medical evaluation the day before and the day of their scheduled visit.
If more than 10 visitors are expected at one time for an activity, the sponsor must notify the Recovery Task Force at COVID-RECOVERY@umaryland.edu.
For more information about visitors, go to the University's COVID-19 Recovery website.